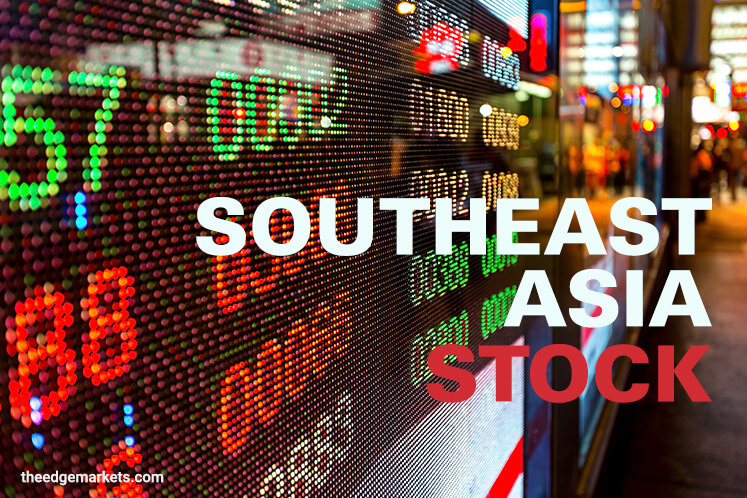 (April 12): Most Southeast Asian stocks rose on Wednesday, but brewing geopolitical tensions kept a lid on gains, with Singapore headed for a second straight day of losses.
The heightened geopolitical risks have dampened an otherwise brightening outlook for global economic growth, led by the United States, encouraging momentum in export-reliant Asia.
North Korean state media warned on Tuesday of a nuclear attack on the United States at any sign of American aggression, as a US Navy strike group steamed toward the western Pacific.
Japan's navy also plans joint drills with the US force, sources told Reuters.
Meanwhile, US Secretary of State Rex Tillerson was in Moscow to denounce Russian support for Syria's Bashar al-Assad, raising the stakes in the Middle East.
Investors in Southeast Asian markets have factored in the geopolitical risks, said Rachelle Cruz, a research analyst with AP Securities.
"That is one of the reasons why foreign inflows have been strong for the emerging markets," she added.
Thai shares rose as much as 0.4% to hit a two-month high, boosted by energy and telecom shares.
Thai energy company PTT Pcl rose 0.5% as a rise in oil prices gave support, while mobile operator Advanced Info Service Pcl gained 0.9%.
Indonesian shares were also up, with the index of the country's 45 most liquid stocks gaining 0.3%. Natural gas utility PT Perusahaan Gas Negara (Persero) rose 3.7%.
Singapore shares fell as much as 0.3%, with telecom stocks the biggest drag on the benchmark. Singapore Telecommunications Ltd dropped 1.8%.
Vietnam fell as much as 0.6%, with consumer stocks biggest decliners.
"Market has reached a plateau as short-term technical indicators suggest it is mildly overbought," said Fiachra Mac Cana, head of research at Ho Chi Minh Securities.
"Minor movements suggests a very mixed view with some investors happy to buy on dips as they expect a positive 1Q earnings season and good news on FOL (foreign ownership limit) from some companies at the upcoming AGMs (annual general meeting)."
SOUTHEAST ASIAN STOCK MARKETS
Change at 0510 GMT
| | | | |
| --- | --- | --- | --- |
| Market             | Current        | Prev close    | % move |
| Singapore          | 3170.35        | 3174.75       | -0.14 |
| Bangkok            | 1586.1         | 1582.78       | 0.21 |
| Manila             | 7623.3         | 7601.4        | 0.29 |
| Jakarta            | 5643.873       | 5627.933      | 0.28 |
| Kuala Lumpur       | 1737.45        | 1735.84       | 0.09 |
| Ho Chi Minh        | 727.29         | 731.33        | -0.55 |
Change on year
| | | | |
| --- | --- | --- | --- |
| Market             | Current        | End 2016      | % move |
| Singapore          | 3170.35        | 2880.76       | 10.05 |
| Bangkok            | 1586.1         | 1542.94       | 2.80 |
| Manila             | 7623.3         | 6840.64       | 11.4 |
| Jakarta            | 5643.873       | 5296.711      | 6.55 |
| Kuala Lumpur       | 1737.45       | 1641.73       | 5.83 |
| Ho Chi Minh        | 727.29         | 664.87        | 9.4 |