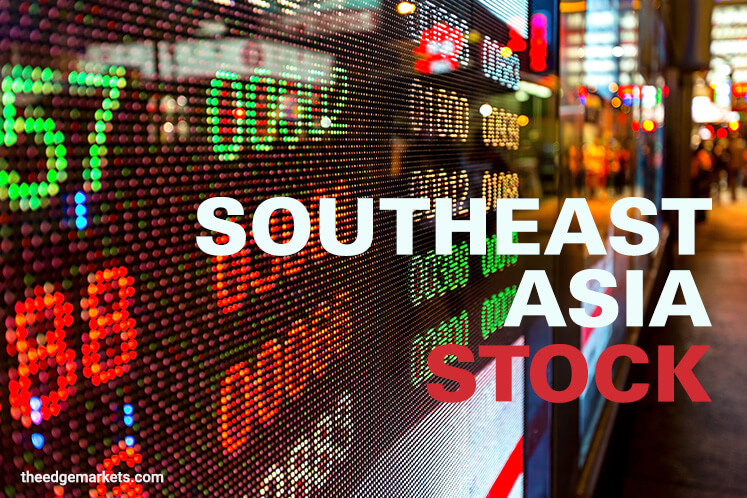 (March 31): Southeast Asian stock markets fell in line with broader Asia on Friday, with Indonesia retreating after hitting a record high for the second time this week.
MSCI's broadest index of Asia-Pacific shares outside Japan fell 0.6% as investors balanced positions on the last day of the quarter.
"At this point, the end of the quarter, most of the markets are simply moving sideways as they prepare for the second quarter," said Manny Cruz, an analyst with Manila-based Asiasec Equities Inc.
Indonesian stocks closed 0.4% lower but posted their fifth quarterly gain in six, adding 5.1%.
"The next big catalyst for Indonesia would be the fourth-quarter earnings and S&P's potential rating upgrade by May or June," said Taye Shim, head of research at Jakarta-based Mirae Asset Sekuritas.
Credit rating agency Standard & Poor's has a "BB plus" rating on Indonesia — one notch below the investment grade.
"S&P is still very much in a wait-and-see mode as they have said that they need to be convinced in terms of the fiscal condition in Indonesia and that they are also quite concerned about the low GDP," said Harry Su, an analyst with Bahana Securities in Indonesia, adding that it was not clear whether the rating agency would upgrade rating.
Singapore stocks posted a gain of 10.2% for the quarter, their biggest since March 2012. Financials accounted for nearly half the gains on Friday, with DBS Group Holdings Ltd closing 0.5% higher.
Vietnam shares fell 0.2% after hitting a more than nine-year high earlier in the session.
Malaysian shares fell 0.5%, with losses in financial stocks weighing on the index. AMMB Holdings Bhd shed 2.9%. The Malaysian stock index posted its first quarterly gain in four.
Thai shares were down 0.3%, but extended gains into a fifth straight quarter, adding 2.1% in the last three months.
SOUTHEAST ASIAN STOCK MARKETS
Change on day
| | | | |
| --- | --- | --- | --- |
| Market          | Current     | Previous close   | % move |
| Singapore       | 3175.11     | 3173.24    | 0.06 |
| Bangkok         | 1575.11     | 1579.88    | -0.30 |
| Manila          | 7311.72     | 7332.59    | -0.28 |
| Jakarta         | 5568.106    | 5592.952   | -0.44 |
| Kuala Lumpur    | 1740.09     | 1749.25    | -0.52 |
| Ho Chi Minh     | 722.31      | 723.86     | -0.21 |
Change on year
| | | | |
| --- | --- | --- | --- |
| Market          | Current     | End 2016   | % move |
| Singapore       | 3175.11     | 2880.76    | 10.22 |
| Bangkok         | 1575.11     | 1542.94    | 2.08 |
| Manila          | 7311.72     | 6840.64    | 6.9 |
| Jakarta         | 5568.106    | 5296.711   | 5.12 |
| Kuala Lumpur    | 1740.09     | 1641.73    | 5.99 |
| Ho Chi Minh     | 722.31      | 664.87     | 8.6 |