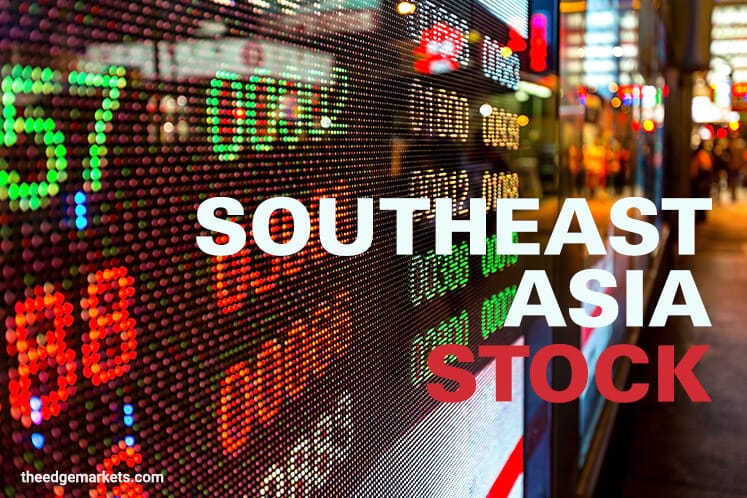 (July 24): Southeast Asian stock markets, except Indonesia, were cautious on Monday as political uncertainties surrounding US President Donald Trump's administration dulled appetite for risk assets and weighed on the US dollar.
The Trump administration, already dogged by investigations into alleged Russian meddling in the US election, took a fresh hit on Friday after White House spokesman Sean Spicer resigned, highlighting an upheaval within the president's inner circle.
The US dollar fell to a 13-month low against a trade-weighted basket of currencies, but was little changed at 93.907 as of 0944 GMT.
"Most Asian markets coming into this week are trading cautiously," said Victor Felix, an equity analyst with Manila-based AB Capital Securities.
Markets are also waiting for a meeting of the US Federal Reserve on Tuesday and Wednesday for an update on its plan to start normalising its balance sheet.
In Southeast Asia, Philippine shares ended 0.3% lower ahead of President Rodrigo Duterte's second State of the Nation address.
Index heavyweights SM Prime Holdings and SM Investments Corp fell 2.3% and 1.5%, respectively.
Investors will be watching Duterte's address for clues on tax reforms and how quickly his administration can roll out big-ticket infrastructure programmes, Felix said.
Singapore shares cut losses to end marginally lower.
DBS Group ended little changed, while United Overseas Bank reversed losses to gain 0.5%.
The city-state's headline consumer price index rose 0.5% in June from a year earlier, lower than forecast.
Vietnam shares closed down 0.3%, with Vietnam National Petroleum Group falling 3.8% to hit a more than five-week closing low.
Indonesia ended 0.6% higher, lifted by financials and telecom stocks. Bank Central Asia rose 1.9%, while Telkom Indonesia gained 2%.
SOUTHEAST ASIAN STOCK MARKETS
Change on day
| | | | |
| --- | --- | --- | --- |
| Market | Current | Previous close | % move |
| Singapore | 3310.8 | 3314.12 | -0.10 |
| Bangkok | 1576.73 | 1573.51 | 0.20 |
| Manila | 7962.64 | 7989.73 | -0.34 |
| Jakarta | 5801.587 | 5765.424 | 0.63 |
| Kuala Lumpur | 1761.99 | 1759.16 | 0.16 |
| Ho Chi Minh | 759.74 | 761.86 | -0.28 |
Change on year
| | | | |
| --- | --- | --- | --- |
| Market | Current | End 2016 | % move |
| Singapore | 3310.8 | 2880.76 | 14.93 |
| Bangkok | 1576.73 | 1542.94 | 2.19 |
| Manila | 7962.64 | 6840.64 | 16.40 |
| Jakarta | 5801.587 | 5296.711 | 9.53 |
| Kuala Lumpur | 1761.99 | 1641.73 | 7.33 |
| Ho Chi Minh | 759.74 | 664.87 | 14.27 |