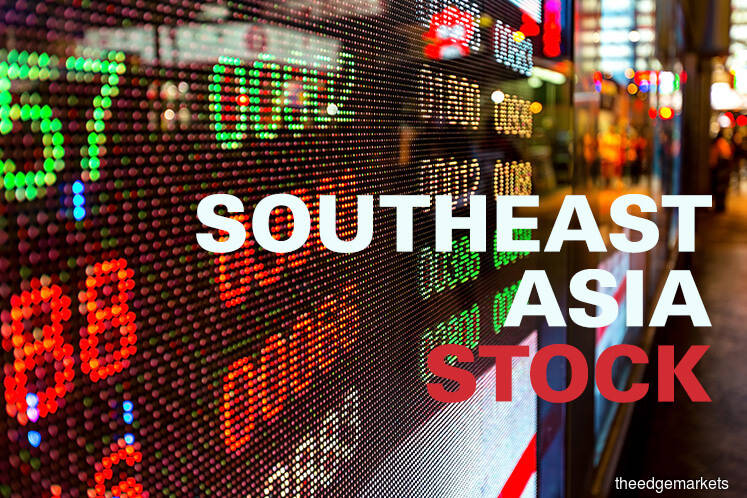 BENGALURU (Oct 12): Southeast Asian stock markets rebounded on Friday after a heavy sell-off in the previous session as a weaker-than-expected rise in US September inflation eased fears of faster rate hikes by the Federal Reserve.
The US consumer prices index rose 0.1% last month after climbing 0.2% in August, held back by a slower increase in the cost of rent and falling energy prices, as underlying inflation pressures appeared to cool slightly.
Vietnam shares jumped 2.6% after losing over 5% in the previous session. The index is down 3.8% this week.
Petrovietnam Gas and Vingroup gained 6.5% and 3.2%, respectively.
Philippine shares closed 1.8% higher, boosted by consumer and real estate stocks. The benchmark index is down one percent this week, its sixth straight weekly fall.
Universal Robina jumped 7% and SM Investments gained 2.5%.
"Lower inflation could lead to lower interest expectations, which is good in general for equities," said Charles William Ang, an analyst at COL Financial Group Inc.
"After the sell-off in the last few days, it is quite common to see bargain-hunting."
Indonesian shares rose 0.9%, adding 0.4% for the week, led by financials and telecom sectors. Bank Central Asia gained 2.3% and Telekomunikasi Indonesia advanced 3.1%.
"This (recovery) is primarily driven by US inflation data as investors were dying to see some kind of relief," said Taye Shim, head of research at Mirae Asset Sekuritas.
"However, it is a very fragile recovery and investors should not be overly excited ... the market will remain volatile until the end of the year."
Global stock markets witnessed a heavy sell-off on Thursday due to a clutch of factors including worries over the impact of Sino-US trade war, a spike in US bond yields as well as caution ahead of earnings seasons.
Singapore's FTSE Straits Times Index rose 0.7%, ending a six-session losing streak. The index is down 4.4% for the week.
Malaysian index fell 2.6% this week while Thai shares shed 1.4% in the same period.
SOUTHEAST ASIAN STOCK MARKETS
| | | | |
| --- | --- | --- | --- |
| Market | Current | Previous close | % move |
| Singapore | 3069.17 | 3047.39 | 0.71 |
| Bangkok | 1696.16 | 1682.89 | 0.79 |
| Manila | 7004.77 | 6884.38 | 1.75 |
| Jakarta | 5756.49 | 5702.822 | 0.94 |
| Kuala Lumpur | 1730.74 | 1708.49 | 1.30 |
| Ho Chi Minh | 970.08 | 945.89 | 2.56 |
Change on year
| | | | |
| --- | --- | --- | --- |
| Market | Current | End 2017 | % move |
| Singapore | 3069.17 | 3402.92 | -9.81 |
| Bangkok | 1696.16 | 1753.71 | -3.28 |
| Manila | 7004.77 | 8558.42 | -18.15 |
| Jakarta | 5756.49 | 6355.654 | -9.43 |
| Kuala Lumpur | 1730.74 | 1796.81 | -3.68 |
| Ho Chi Minh | 970.08 | 984.24 | -1.44 |