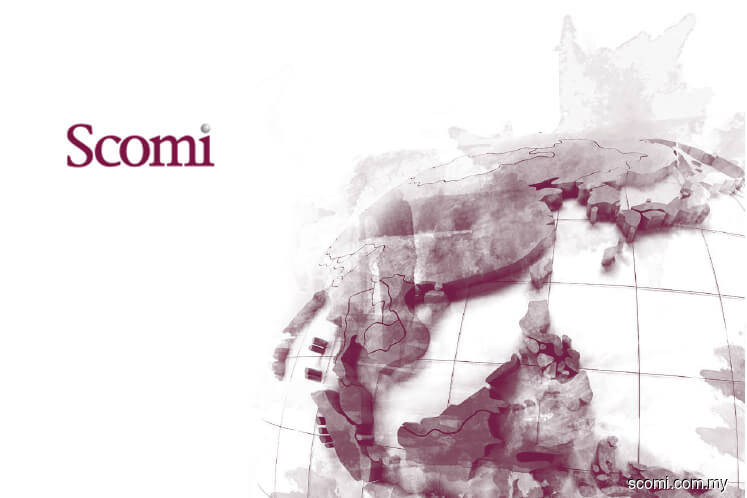 KUALA LUMPUR (Jan 8): Scomi Engineering Bhd's shares rose as much as 29.41% this morning, after Scomi Group Bhd's three-way-turned-two merger is set to proceed. 
At 11.55 am, the stock pared some of its gains and was up 6.5 sen or 25.49% to 32 sen, with 5.1 million shares traded, for a market capitalisation of RM107.72 million.
Meanwhile, Scomi Energy Services Bhd's shares increased by 1.5 sen or 9.68% to 17 sen, with 29.63 million shares traded for a market capitalisation of RM374.66 million at noon (12pm).
Scomi Group Bhd was up half a sen or 2.94% to 17.5 sen, with 19.22 million shares exchanging hands at noon. This brings its market capitalisation to RM 333.04 million.
Those who voted for the proposed merger represent 93.52% of the total value of votes held by non-interested Scomi Engineering shareholders, against 6.48% that voted against.
It was reported shareholders of Scomi Energy rejected the planned merger at a court-convened meeting (CCM) held last week.
This was despite the proposal having obtained approval from shareholders of Scomi Group during its extraordinary general meeting conducted on the same day before the CCM last week.
With the shareholders' green light today, Scomi Engineering is set to undergo a delisting process — estimated to take place by end-February — to be wholly-owned by Scomi Group, while Scomi Energy will remain a listed entity.