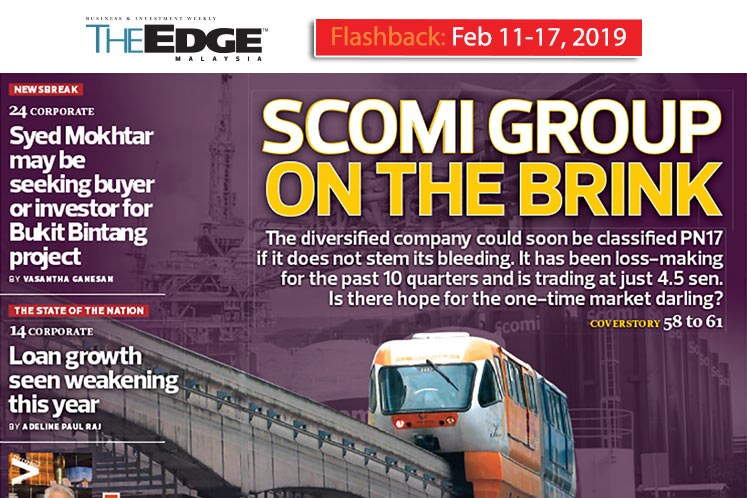 KUALA LUMPUR (Feb 13): Scomi Group Bhd's subsidiary has defaulted on RM201.91 million bank facilities due to Malayan Banking Bhd (Maybank).
In a filing with Bursa Malaysia today, Scomi Group said its wholly-owned subsidiary Scomi Rail Bhd received a notice of demand from Maybank for a sum of RM201.91 million, as the latter had failed to repay the bank facilities.
Scomi Group also received a notice of demand from Maybank amounting to RM113.96 million, due to Scomi Rail's default. The bank is reserving the right to dispose of the shares of a subsidiary that was secured against the bank facilities, in the event the amount demanded is not paid.
The filing disclosed that both Scomi Rail and Scomi Group are in the process of negotiating a resolution with Maybank.
Scomi Group said there is no business, financial and operational impact from the defaults.
The default, according to Scomi Group, will give rise to an event of cross-default provision, in respect of a leasing facility amounting to RM1.29 million.
Scomi Group also mentioned that Scomi Rail is not its major subsidiary.
In the latest issue of The Edge Weekly, it was reported that Scomi Group is on the brink of being classified as a PN17 company, if it does not stem the bleed of net losses in the past 10 quarters.
Scomi Group fell 0.5 sen or 10% to 4.5 sen today, valuing the company at RM43.21 million.