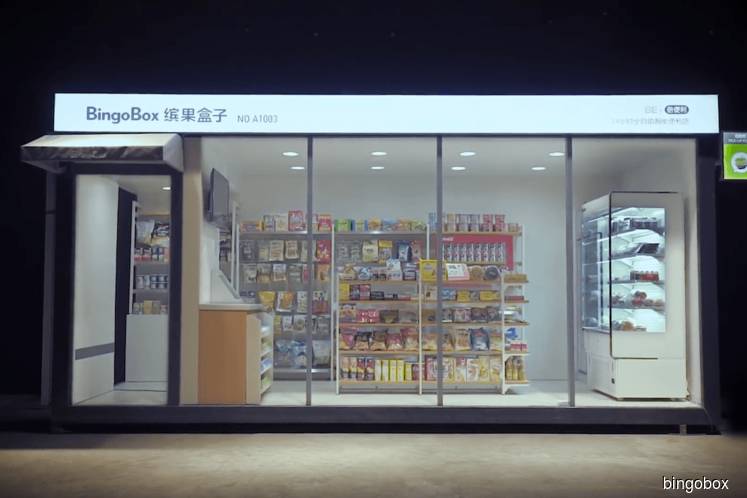 KUALA LUMPUR (Oct 10): Scientific Retail Sdn Bhd, a joint venture between a group Malaysian shareholders and China-based BingoBox, has launched a humanless retail technology called BingoBox Retail Technology.
In a statement Oct 8, Scientific Retail said BingoBox Retail Technology offers retailers a cost-efficient and practical avenue to market and sell their products.
It said the easy availability and accessesability of the 24-hour unmanned store will provide consumers a simple and seamless shopping experience.
It added that smart entrepreneurs are also invited to create novel ideas leveraging on this technology to spearhead new business ventures.
Scientific Retail chief executive officer Ng Seong Ping said the company was inspired by the growth and success of BingoBox, which launched its flagship store in June 2016.
"To date, BingoBox has been successfully installed in over 400 locations throughout China.
"We believe that this technology coupled with local enhancement will be ideal for the Malaysian market and we are delighted to be the first partner outside of China to introduce this technology," said Ng.
Ng said the cashless and unmanned store has many advantages including cost savings, improved convenience, and greater security.
"It also provides accurate data analytics, enabling business owners to understand consumers' preferences, subsequently allowing them to customise their offerings to appeal to the targeted market segments," he said.
Ng said the company's technology can cater to all types of businesses and across industries, from fashion to food and beverage, traditional retail to consumer electronics.
"The flexibility of this platform also allows unmanned stores to be placed at diverse locations including high rise residential and commercial towers, educational institutions and transportation hubs, amongst many others," he said.
Meanwhile, Shell Malaysia Trading Sdn Bhd and Shell Timur Sdn Bhd managing director Shairan Huzani Husain said the group was delighted to be the first in the industry to offer this innovation to all Malaysians.
"Customers are at the heart of everything that we do, inspiring us to enhance our products and services to make life's journeys better for all.
"This partnership allows Shell customers access to our Select store at any time of the day. Additionally, the cashless transactions provide added convenience which we hope will continue to keep them happy and satisfied," he said.
Ng said Scientific Retail has generated a lot of interest from various sectors for this technology, and it was looking forward to seeing about 500 retailers using its technology in Malaysia by the end of 2019.
"As a socially responsible corporate citizen, we are also committed to supporting small-sized brick-and-mortar retailers to grow its business and gain a competitive edge via BingoBox Retail Technology," he said.