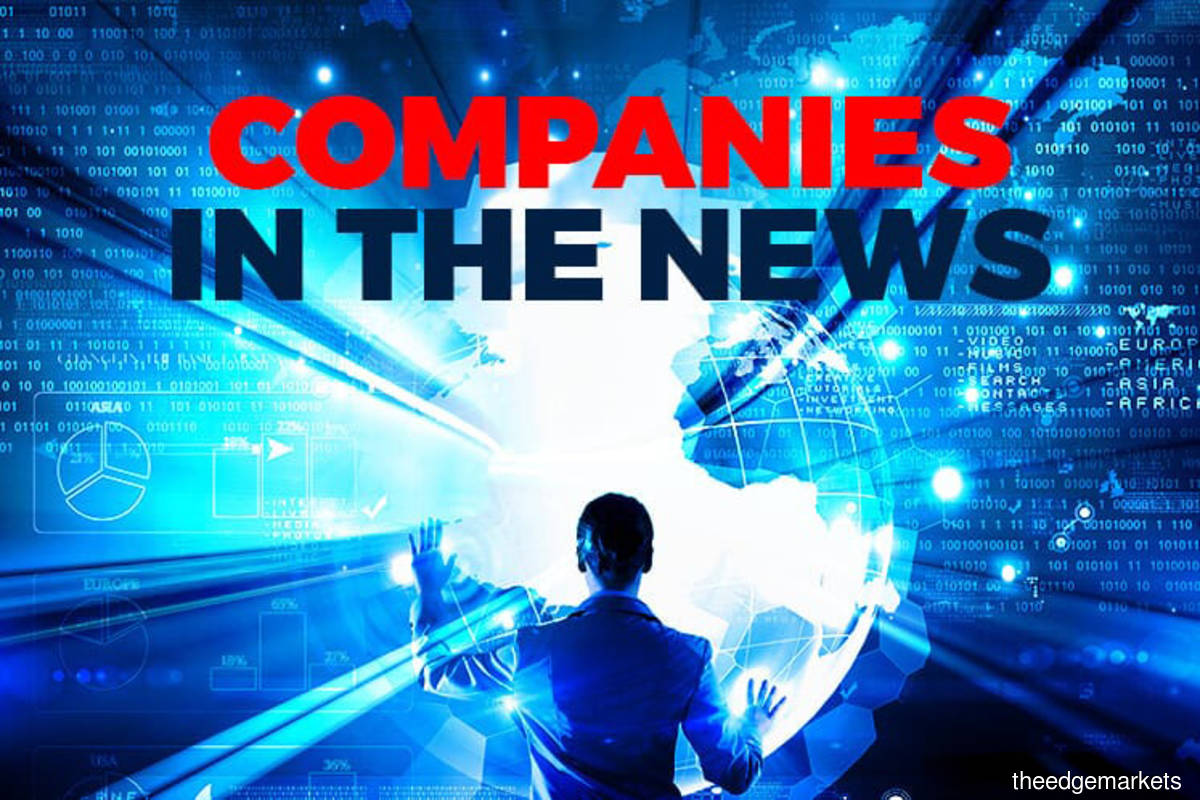 KUALA LUMPUR (June 13): Here is a brief look at some corporate announcements and news flow on Monday (June 13) involving Scientex Bhd, InNature Bhd, Coastal Contracts Bhd, Anzo Holdings Bhd, Berjaya Food Bhd (BFood), Bermaz Auto Bhd (BAuto), Sarawak Consolidated Industries Bhd (SCIB), Nestcon Bhd, EcoFirst Consolidated Bhd and Destini Bhd.
 
Scientex Bhd's net profit for the third financial quarter ended April 30, 2022 fell 19.6% to RM88.33 million from RM109.88 million a year earlier, amid rising raw material prices and freight costs in the consuming packaging products. However, quarterly revenue went up slightly to RM993.84 million from RM976.8 million, helped by its packaging segment. Packaging revenue stood at RM749.7 million from RM671.5 million previously, contributed by both its industrial and consumer packaging products, driven mainly by its export markets, as well as an increase in average selling price. The company declared an interim dividend of four sen per share, to be paid on July 22.
 
InNature Bhd is disposing of its entire 2.6 million shares and 5.2 million redeemable preference shares in its wholly-owned subsidiary Ola Beleza Sdn Bhd to Natura Cosmetics Asia Pacific Pte Ltd for RM2.04 million cash. Ola Beleza is engaged in the distribution and commercialisation of Natura products in Malaysia.
 
Coastal Contracts Bhd has secured a charter contract for a vessel and the extension of an existing charter contract for a liftboat, for a total value of RM252 million. The group said the contracts were awarded to its subsidiaries, Pleasant Engineering Sdn Bhd and Elite Point Pte Ltd.
 
Bursa Securities has granted Anzo Holdings Bhd a further extension of time until Oct 31 to submit its regularisation plan. The integrated contractor and timber service provider said the extension was granted after due consideration of all facts and circumstances of the matter, including written representations. Bursa may proceed to suspend and delist the company if it fails to submit the regularisation plan within the extended timeframe.
Berjaya Food Bhd (BFood), whose share price has more than doubled year to date, has proposed a bonus issue of up to 1.56 billion shares on the basis of four bonus shares for every one share held. The Starbucks and Kenny Rogers Roasters franchise operator said the entitlement date will be determined later, after all relevant approvals for the proposed bonus issue have been obtained. BFood said it had an issued share capital of 389.53 million shares as at June 9, set to be increased to 1.95 billion shares upon completion of the proposed bonus issue.
Bermaz Auto Bhd's (BAuto) net profit for the fourth financial quarter ended April 30, 2022 grew 17.8% to RM78.7 million, from RM66.83 million in the same period last year, largely due to higher profit contribution from Mazda's domestic operations plus positive contribution from Peugeot's operations.
Sarawak Consolidated Industries Bhd (SCIB) has said all construction costs of the controversial RM30.75 million lamp pole replacement project in Kuala Lumpur will be borne by Ennova Sdn Bhd. These include the rental of each erected pole, in accordance with the agreed rental price between Ennova and Kuala Lumpur City Hall (DBKL). The precast concrete maker said it is furnishing additional information to clarify media reports on the appointment by Ennova of SCIB's subsidiary, SCIB Properties Sdn Bhd, as a subcontractor of the project.
Nestcon Bhd's wholly-owned subsidiary Nestcon Builders Sdn Bhd has accepted a letter of award from Nescaya Etika Sdn Bhd to be the principal contractor to undertake the construction and completion of the main building and infrastructure works for the Phase 1 development project undertaken by NESB for RM118.05 million. It said the project for Picoland Sdn Bhd involves the construction of a 38-storey building in Kuala Lumpur.
EcoFirst Consolidated Bhd has proposed a private placement to raise up to RM22.09 million for working capital purposes. The exercise entails the issuance of up to 56.39 million new shares or 4.84% of its total number of issued shares.
Destini Bhd has completed the delivery of six MD530G helicopters to the Malaysian army, after concluding the Final Acceptance Test. Destini said with the delivery of the six multipurpose armed reconnaissance helicopters, the group could leverage its expertise in maintenance, repair and overhaul (MRO) to secure MRO services on the helicopters and on other army air unit assets.