This article first appeared in The Edge Financial Daily, on June 26, 2018.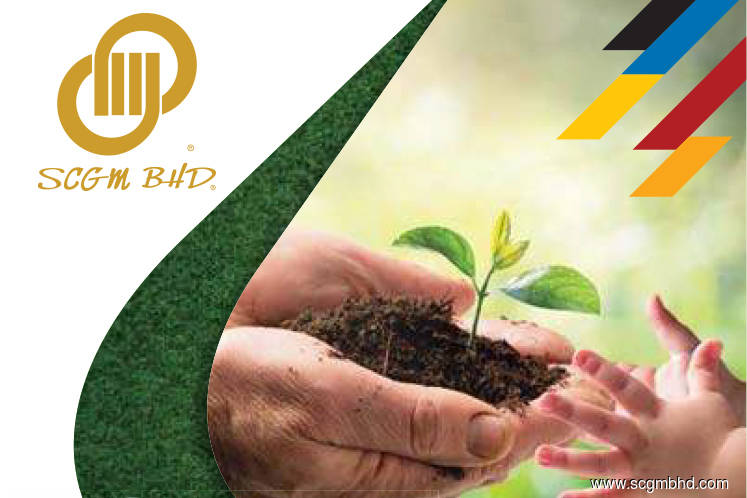 SCGM Bhd
(June 25, RM1.47)
Downgrade to neutral with a lower target price (TP) of RM1.72: SCGM Bhd recorded its first annual decline in earnings since financial year 2012 (FY12) after posting core earnings of RM15.6 million for FY18, down 28.4% year-on-year (y-o-y). The weaker-than-expected results only made up 75% and 77% of our and consensus full-year forecasts. It is worth noting that the fourth quarter of FY18 (4QFY18) earnings of RM200,000 were also the worst quarterly results since 2008. The poor results were mainly dragged by a significant jump in operating costs due to a rise in resin prices. In addition, the company's operations will likely be disrupted in the near term as it is in the midst of streamlining its production lines by moving its machineries from existing plants to the new plant. A lower dividend per share (DPS) of 1.5 sen was declared for the quarter (4QFY17: two sen) for a total DPS of six sen for FY18 (dividend payout: 74%). Given the above, we are reducing our margin assumptions going forward, resulting in a 30% to 36% decline in our forward estimates. Our call has also been downgraded from "outperform" to "neutral" in light of mid-term challenges, with a lower TP of RM1.72 after rolling over our valuations to FY20, but on a lower price-earnings ratio of 18 times (20 times previously).
Group sales dropped 8.8% to RM48.2 million in 4QFY18 on the back of weaker plastic packaging product demand from both local (-6.7% y-o-y) and export (-13.4% y-o-y) markets, which were partly affected by strengthening of the ringgit against major foreign currencies. Management also explained that the lacklustre local sales were mainly due to long holiday breaks, resulting in a drop in production activities. Local sales made up 70% of the figure for the quarter, compared with 68% in 4QFY17.  
Stripping out exceptional items, the group's core earnings tumbled to a paltry RM200,000, a staggering drop of 96.6% y-o-y. Apart from weaker sales, the poor results were also dragged by an increase in resin prices, finance costs, depreciation, labour cost and foreign exchange losses. The gross earnings margin weakened from 12.2% in 4QFY17 to a thin 1.1%, which we attributed to a substantial increase in resin cost that made up about 70% of total production cost. Despite management guiding that it will be able to counter the resin price hike through price revisions across all its products, we think that it is having difficulties in the frequency of adjustments, which are more often than not only partial in nature due to time lag effects.
Completion of the new Kulai plant with an extrusion capacity of 62.6 million kg per year will see a 74% y-o-y increase in capacity, with the group in the midst of streamlining its production flow by moving in its machineries from the existing plant and installation of new equipments in stages. The new factory is slated to commence operations by December 2018, which we believe will help see new earnings contributions only start picking up earliest by 4QFY19. — PublicInvest Research, June 25