This article first appeared in The Edge Malaysia Weekly, on September 14, 2020 - September 20, 2020.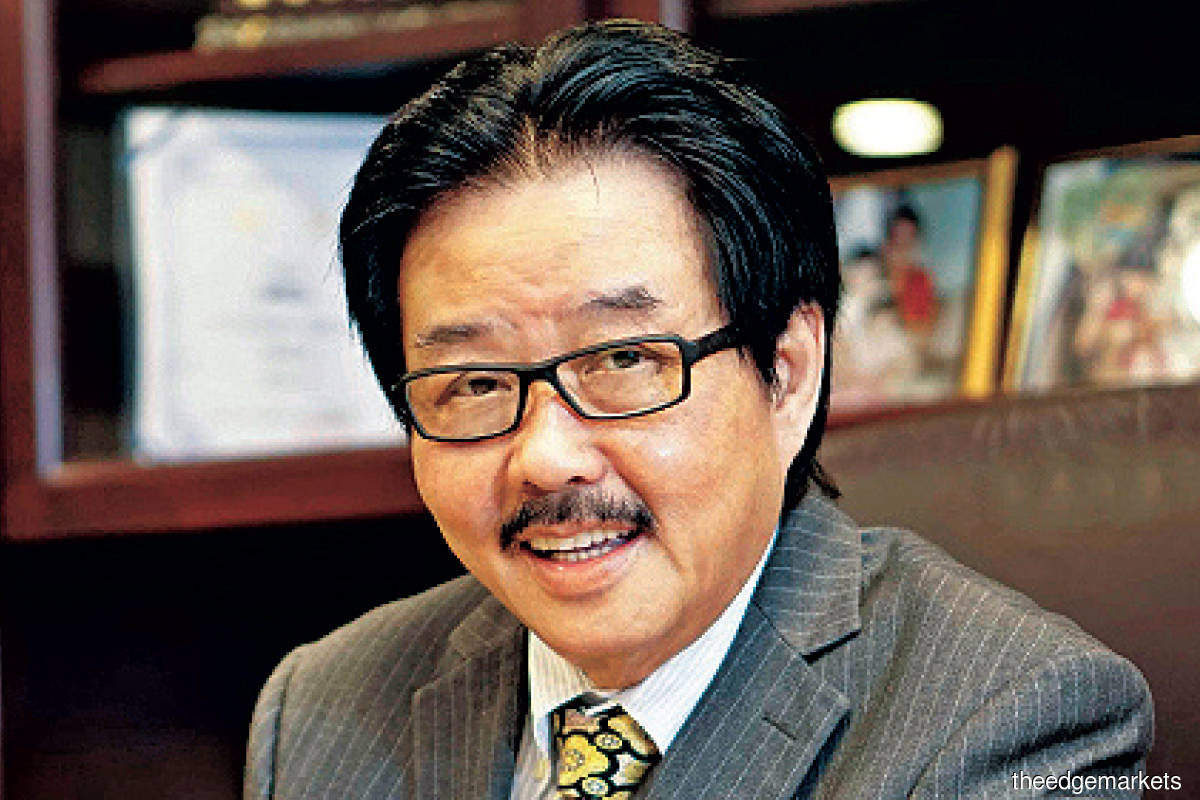 LOSS-MAKING Ho Wah Genting Bhd (HWGB), which has been searching for a core income-generating business for some time, may have finally found one in the healthcare sector, judging by the series of announcements it has made recently.
The company has been on investors' radar screens since the coronavirus outbreak, initially over the distribution of Covid-19 test kits. However, it upped its game in August when it declared that it was officially in the race to produce a vaccine.
In March, HWGB announced that it had been appointed by China-based diagnostic reagents manufacturer Xiamen AmonMed Biotechnology Co Ltd as its designated overseas sales agent for Covid-19 diagnostic products in Malaysia, Singapore, Indonesia and Thailand. The following month, HWGB announced that it had received a letter of authorisation from Shenzen-listed in vitro diagnostics manufacturer Wuhan Easydiagnosis Biomedicine Co Ltd to become the distributor of its Covid-19 nucleic acid test kit and nucleic acid extraction reagent in Malaysia.
Subsequently, HWGB said in May that it had been appointed as the authorised distributor of Shanghai Liangrun Biomedicine Technology Co Ltd for its Covid-19 diagnostic kits in Malaysia. In June, the company was appointed by Hunan-based Sansure Biotech Inc as its general distributor to promote the Covid-19 nucleic acid detection kits and instruments in Malaysia.
Between March 2 and June 30, HWGB saw its share price jump 341% from 11 sen to 48.5 sen, adding RM197.9 million in market value to RM248.47 million. And the price run-up did not stop there.
On Aug 6, HWGB said it would be investing US$1 million in a joint venture with US-based E-MO Biology Inc (EBI) that would entitle it to 40% of the profit from a commercialised vaccine. It would also have the exclusive right to produce, distribute and sell the repurposed vaccine, based on the polio vaccine, for use in preventing Covid-19 infections in Southeast Asian countries.
About a month later, HWGB signed a memorandum of understanding with China-based Xinkexian (Beijing) Biotechnology Co Ltd (XKX) to explore the appointment of the latter as a non-exclusive manufacturer to produce vaccines upon successful completion of the R&D of the Covid-19 vaccines. The appointment depends on the successful completion of clinical trials that EBI will be undertaking to evaluate the effectiveness of the polio vaccine in preventing Covid-19 infections.
HWGB's share price has continued to soar along with the announcements. At its peak of RM1.29 on Aug 10, the company was valued at RM670.98 million.
HWGB was in the red between 2011 and 2019, registering cumulative losses of RM165.82 million. It remains to be seen if its venture into the healthcare sector will help turn the company around.
In the first six months of this year, HWGB narrowed its net loss to RM700,000 from RM1.18 million a year ago, as revenue rose 2.1% year on year to RM101.44 million.
However, there is scepticism over whether its ventures will succeed. Leinves PLT chief investment officer William Ng expresses doubts over HWGB's plan to produce Covid-19 vaccines.
"Let's face it, developing a vaccine is not an easy task. And let me just state the obvious, HWGB does not have an established track record in the pharmaceutical industry," he tells The Edge.
Ng says that while the pandemic has presented a rare opportunity for HWGB, only time will tell if it can be translated into earnings for the group. "They are still at a very early stage. Anything can happen. What if the vaccine fails? What if the partnership fails?
"Even if they do succeed, they will still need approvals from the relevant authorities. If they fail to get the approvals, what are their backup plans? There are so many uncertainties."
His advice to investors is simple. "Don't be too excited. It is better to be prudent."
For investors looking for vaccine plays, Ng prefers pharmaceutical stocks such as Duopharma Biotech Bhd, YSP Southeast Asia Holding Bhd (YSPSAH) and Pharmaniaga Bhd. "I am not saying we should completely write it (HWGB) off. Perhaps we could still give the company the benefit of the doubt. But from an investment perspective, I would feel more confident betting on pharmaceutical stocks."
A remisier with a local non-bank-backed stockbroking firm concurs. "If you look at the vaccine plays, many of them have yet to secure real contracts. Even if the vaccines are ready, it doesn't necessarily mean these companies will get the jobs. There are many other factors to take into consideration, such as pricing and profit margins," he says.
"Investors need to be extra careful. Personally, I think it is safer to invest in Pharmaniaga, Duopharma and YSPSAH. At least you know what companies you are buying into."
In June, HWGB announced that it was looking to raise RM31.5 million through the issuance of up to 63.39 million irredeemable convertible preference shares (ICPS) to selected investors, to fund its new ventures in the healthcare sector. However, early this month, the proposed fundraising exercise was called off and no explanation was given.
The withdrawal poses the question of how it will fund its healthcare ventures. As at end-June, HWGB had a cash balance of RM16.3 million versus total borrowings of RM26.1 million, leading to a net debt position of RM9.8 million.
The evolution of HWGB
Before its diversification into the healthcare business, HWGB was mainly involved in the manufacturing of wires and cables, moulded power supply cord sets and cable assemblies for electrical and electronic devices and equipment, as well as being a travel agent and providing tour-related services.
As at May 14, Datuk Lim Hui Boon's family owned a 49.28% stake in HWGB through its private investment vehicle, Ho Wah Genting Holding Sdn Bhd, according to its 2019 annual report. Lim is currently group president and adviser to the HWGB board. His son Datuk Aaron Lim Ooi Hong is the managing director and CEO while his younger son Lim Wee Kiat is an executive director.
HWGB, founded by Lim in 1979, started as a small transport company that ferried passengers to the Genting Highlands Resort. The self-made businessman kick-started his career by promoting travel and tours to the integrated hill resort, which would later become the country's entertainment hub.
It was then that he developed a close relationship with the late Tan Sri Lim Goh Tong — a legendary rags-to-riches casino baron who built the Genting empire. Today, the transport business is no longer parked under HWGB, but is privately owned by Lim's family.
As at last Thursday, Genting Bhd had a market capitalisation of RM13.4 billion while Genting Malaysia Bhd (GENM) was valued at RM12.49 billion. By comparison, HWGB only had a market capitalisation of RM357.7 million — about 35 times smaller than that of GENM and Genting.
However, its recent share price performance would probably evoke the envy of shareholders of GENM and Genting. As at last Friday, HWGB shares had surged 547.6% year to date to close at 68 sen, while the share prices of Genting and GENM had declined 41.1% and 30.43% respectively.
At a time when the Genting group is being hit by Covid-19, HWGB seems to be benefiting from the pandemic.