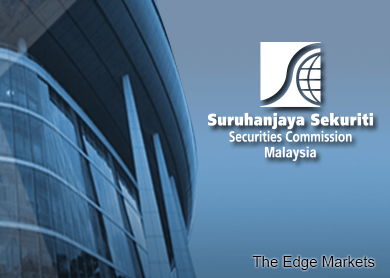 KUALA LUMPUR (June 9): The Securities Commission Malaysia (SC) plans to establish a working group to work out measures, including the use of standardised forms and the streamlining of data submission, to facilitate employer's constribution to the Private Retirement Scheme (PRS).
"We want to facilitate the ease of doing business, therefore making it as convenient as possible for a diverse range of employers to offer PRS to their respective employees," said SC executive director Goh Ching Yin at CIMB Principal Asset Management's corporate PRSconference 2015 today.
He said the SC continuously reviews the PRS landscape with the objective of accelerating the reach of the voluntary pillar across Malaysia, while ensuring regulations and processes remain practical and implementable.
"It is no longer appropriate to perceive that individuals alone should shoulder the burden of achieving financial security upon retirement. Instead, responsibility should be shared between the government, individuals and their employers," he said.
Goh said PRS is an effective employee benefit tool employers can use to attract a strong, quality workforce.
"By way of tax incentives, in addition to EPF, deductions for PRS contributions made by an employer are tax exempted up to a maximum rate of 19% of an employee's total remuneration," he added.
The United Nations had forecast that Malaysia will become an aged nation by 2030, with the number of senior citizens (over 60 years of age) to account for 15% of the total population.
This highlights the pressing need for collective re-evaluation of how to tackle longevity risk and address suffiency of retirement savings in old age.
Employees Provident Fund (EPF) chief executive officer Datuk Shahril had in March said nearly 80% of workers who will turn 55 this year will not have enough savings in their EPF to live above the poverty line.
He said for the next 20 years, the workers would not have enough in total EPF savings to enable them to live on RM800 a month, which is close to Malaysia's average poverty line income of RM830.
As at April 2015, PRS' asset under management (AUM) was at RM865.1 million, with total members at 142,085. It was previously reported in 2011 that SC expected the PRS industry to grow to RM30.9 billion within 10 years.