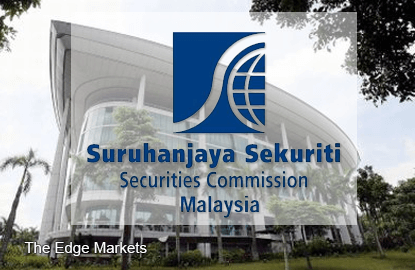 KUALA LUMPUR (July 8): The Securities Commission Malaysia (SC) has liberalised its rules governing the fund management industry by allowing the establishment of boutique fund management companies through a more facilitative structure.
In a statement today, it said parties with niche fund management expertise can now be licensed as boutique fund management companies with a paid-up capital of RM500,000, compared to RM2 million for a full-fledged management license.
"In line with SC's regulatory philosophy that advocates proportionality of regulation, licensing requirements are tiered according to the size and scale of business and clientele.
"Boutique fund management companies can manage assets up to RM750 million with a clientele of not more than 50 sophisticated investors," said the regulator.
Furthermore, the SC has expanded the range of permissible activities for fund management companies to include the provision of investment advice to clients.
Additionally, marketing, sales and client servicing activities by fund management companies can now be carried out by representatives registered with the SC as well as licensed representatives.
The SC also introduced restricted dealing licences for offering of securities and over-the-counter bonds via online platforms, giving investors wider access to the capital market.
"As at May 2015, total assets under management in Malaysia stood at RM662 billion from RM377 billion in 2010. Fund management industry is the fastest growing segment in the capital market, registering a compounded annual growth rate of more than 10% over the last five years," it noted.