This article first appeared in The Edge Malaysia Weekly, on May 13, 2019 - May 19, 2019.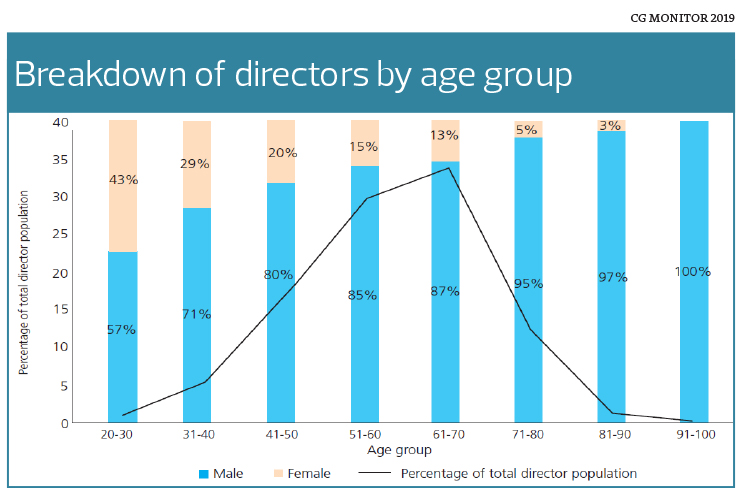 WEARY of public listed companies that continue to not take their corporate governance responsibilities seriously, the Securities Commission Malaysia is considering naming and shaming them in its next annual CG monitor.
Chief regulatory officer Foo Lee Mei said the regulator wants to showcase companies that have made good progress in adopting CG practices while at the same time identifying and naming PLCs that have lagged behind. These include those with no female representation on their board.
"We may start naming and having a list of [companies that are lagging behind on gender diversity] in the appendix [of upcoming CG monitors], like what we have with the remuneration of CEOs in the CG Monitor 2019 [that was released on May 6]," she said in a recent media technical meeting.
In July 2017, the government set a target for Malaysian PLCs to have at least 30% women on their boards by 2020.
Although calling companies with weak CG adoption or disclosures out does not constitute a sanction, Foo said the publication — which details how many women each company has on its board — is part of the SC's approach in applying behavioural science to drive the adoption of CG practices.
"One of the concepts of behavioural science is herd behaviour. For example, when you know that all your neighbours have gone out to vote, you are more likely to go out to vote too.
"We want to show that [from the CG Monitor 2019] many of the small and medium PLCs have started adopting CG best practices. If we don't disclose names or highlight examples of good [and poor] CG practices or disclosures, the nudges may not be effective," she explained. "But we want to take it one step at a time. Companies should also be given a chance to see what their peers have done or achieved and say, 'I should do better next year'. This includes those with all-male boards."
Foo cited countries such as France and Norway, which mandated that listed companies reserve at least 40% of their board seats for women.
"For these countries, gender diversity is in the law. For example, in France, if a company fails to meet the required quota, it could lead to payment of board fees being suspended until the quota is met.
"Unlike these countries, we have not gone down that road. We have always used the persuasive approach because we think that CG needs internalisation. You must believe in it and want to do it voluntarily, and then you can sustain it," she said.
Still, even though it is not mandatory for companies to observe the Malaysian Code on Corporate Governance 2017 (MCCG 2017), if regulators like the SC and Bursa Securities find it necessary, some of the CG practice disclosures could be incorporated into the listing rules of Bursa Malaysia.
Foo said the SC is reviewing suggestions by CG advocates to include the two-tier voting process in Bursa's listing rules when it comes to the election of independent directors beyond 12 years. Under this system, non-large and large shareholders will have equal influence in deciding on the appointment of independent directors.
"Driving good corporate governance requires a combination of various tools and approaches. First, we have the CG code, which is an aspirational document. We also have the listing rules, which mandate disclosures of certain CG practices. Regulators have oversight over listed companies' disclosures and conduct, reviewing their announcements and taking enforcement actions for any breach of rules or regulations," she added.
On May 6, the SC released its inaugural CG Monitor 2019, based on listed companies' annual reports, to highlight the progress made and challenges faced by listed companies in implementing CG best practices, as recommended in the MCCG 2017.
The commission had previously highlighted Affin Holdings Bhd, Alliance Bank Malaysia Bhd, Batu Kawan Bhd, Fraser & Neave Holdings Bhd, Genting Plantations Bhd, Genting Malaysia Bhd and UOA Development Bhd as the only companies out of the top 100 Bursa-listed companies with all-male boards as at Jan 17, 2018.
However, according to the CG Monitor 2019, there were no all-male boards in the Top 100 listed companies as at February this year.