This article first appeared in The Edge Malaysia Weekly, on August 19, 2019 - August 25, 2019.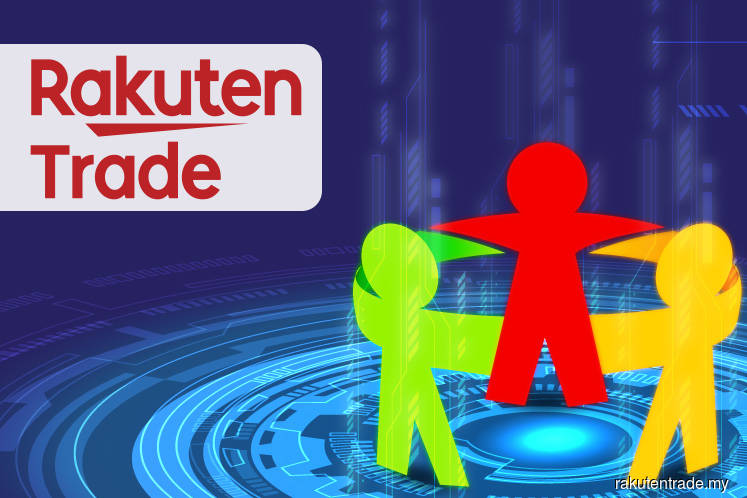 IN May 2017, Rakuten Trade Sdn Bhd became the first and only completely online equities broker in the country. But the Japanese-backed securities firm will not hold that advantage for much longer as competition has come a-knocking. Sources tell  The Edge that at least two full-fledged digital stockbroking licences will be issued by the Securities Commission Malaysia (SC) next year, if not this. But they caution that the market may not have the ability to absorb additional players given the poor sentiment.
Word in the industry is that iFAST Capital Sdn Bhd and StashAway Malaysia Sdn Bhd are the two likely candidates. iFast Capital did not confirm or deny the rumours while StashAway denied  it was looking for such a licence.
"I am not surprised at all, especially with iFast. But StashAway is really coming up fast. I was with them just a few weeks ago attending the CMDP (Capital Market Director Programme) at the SC," says a veteran stockbroker who prefers to remain anonymous.
"I am aware that there are two licences available, but I am not so sure about the names," says a local investment banker who also asked not to be named.
iFAST Capital, a wholly-owned subsidiary of Singapore-listed iFAST Corp Ltd, is licensed by the SC to conduct regulated activities in Malaysia, dealing in unit trusts and private retirement schemes as well as offering investment advisory services. Asked to comment, iFAST Corp did not confirm or deny that its Malaysian unit is eyeing a digital stockbroking licence.
"Thank you for reaching out to us. Unfortunately, we are unable to comment on your questions," the company said in a brief email.
StashAway's country manager for Malaysia, Wong Wai Ken, denies the robo-advisory firm has set its sights on an online stockbroking licence. "As a digital wealth manager, we are focused on serving the wealth management needs of our customers by enabling them to invest in portfolios consisting of ETFs (exchange-traded funds)," he tells The Edge.
"As such, at this time, we are not pursuing a digital broking licence as we are focused on growing our customer base, having launched in October last year, and introducing new products and features to help our customers build long-term wealth."
Wong adds that StashAway has no knowledge of the parties seeking digital stockbroking licences or when they will be issued by the SC.
StashAway, which is also based in Singapore,  is the first capital markets services licence (CMSL) holder to carry out fund management activities here according to the SC's digital investment licence framework.
SC: Proposals received
While the SC did not give a direct answer to the question of whether it will be issuing new licences for completely online stockbrokers, it revealed that there is indeed "strong interest" from industry players. The SC says it sees digitisation as an important strategy to make the capital market more attractive and accessible for a wide range of investors as it enables new business models that may provide significant benefits, including efficiency, convenience and affordability.
"For these reasons, we welcome all innovative digital business models and are encouraged that we continue to receive strong interest from the industry, including proposals from aspiring digital brokers," says an SC spokesman. "In assessing these proposals, we look at the strength of their business proposition in meeting the ever-changing needs of investors, ability to provide greater investor choices and potential to generally enhance the investor experience."
When the SC awarded Rakuten Trade an online licence about 2½ years ago, the move opened up access to new segments of investors below the age of 30 as well as first-time investors.
Interestingly, for fund management, the SC has to date licensed three digital investment managers and continues to assess proposals from aspiring applicants. Following its issuance of the first licence to StashAway in October last year, the SC issued an additional two licences this year — to GAX MD Sdn Bhd in May and Wahed Technologies Sdn Bhd earlier this month.
Will the SC do the same for digital-only equities brokers? Some corporate observers believe the SC may issue the licences, but think it would be wise not to do so now,  given the current negative market sentiment .
"Rakuten is not doing superbly well. I am not sure if the market can take another two digital brokers. A local securities firm recently gave its employees an option to work four days a week with a 15% pay cut. Others may follow suit soon," says a seasoned stockbroker.
Rakuten Trade posted a net loss of RM12.48 million in 2017 and RM18.35 million last year. It is a joint venture between Kenanga Investment Bank Bhd and Rakuten Securities Inc, one of the largest online brokers in Japan.
In comparison, iFAST Capital saw its net profit grow 13.5% to RM4.54 million last year, up from RM4 million in 2017.