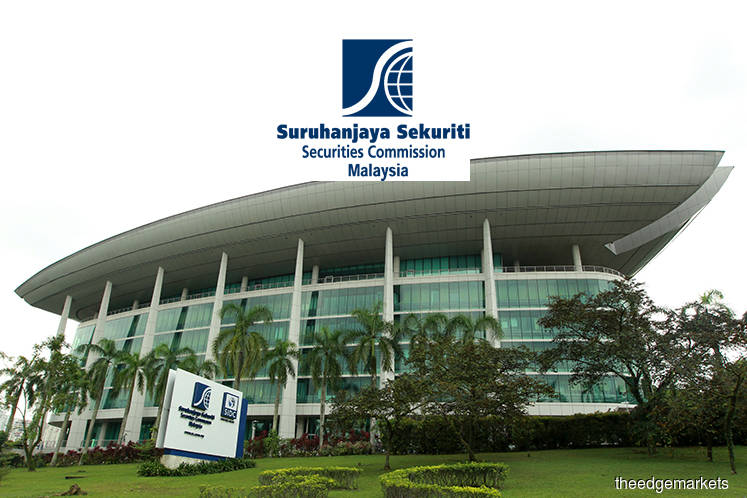 KUALA LUMPUR (March 14): The Securities Commission Malaysia (SC), in a move to improve market liquidity and to rejuvenate the pool of investors, undertook measures which successfully brought in 11,083 new investors who transacted over RM1.2 billion worth of shares from March to August 2018.
The measures included waiving exchange trading and clearing fees for first time investors with new central depository system accounts
This was part of the commission's effort to address Malaysia's ageing retail population. Many investors were above 40 years old as such the infusion of other investor groups was needed.
The only way to attract them was to make it cheaper for them to dabble on the local bourse.
The SC, in its 2018 Annual Report, said in order to enjoy a reduction in clearing fees, investors in the category of trading specialists who are eligible high volume individual traders sponsored by brokers; and proprietary traders, were required to trade volumes exceeding a defined target.
As a result, 11 proprietary traders and 12 trading specialists registered as part of the programme last year.
"In the most part of 2018, registered participants were on the whole, trading above their 2017 average and as a result, provided a buffer in times of low average daily value," it added.
SC said the equities market in particular has seen changing dynamics in recent years arising from shifting investor behaviour and needs, the evolution of technology, as well as, greater regulatory demand for transparency and better risk management.
In addition to this, Malaysia's equity market has also seen greater competition from other emerging market economies.
"These trends disrupt not only the way investors trade securities but also impacts the value of intermediaries and types of services offered, revenue models and settlement efficiency.
"To remain competitive, the Malaysian equity market and its ecosystem will need to evolve to see greater vibrancy and efficiency," it added. — Bernama