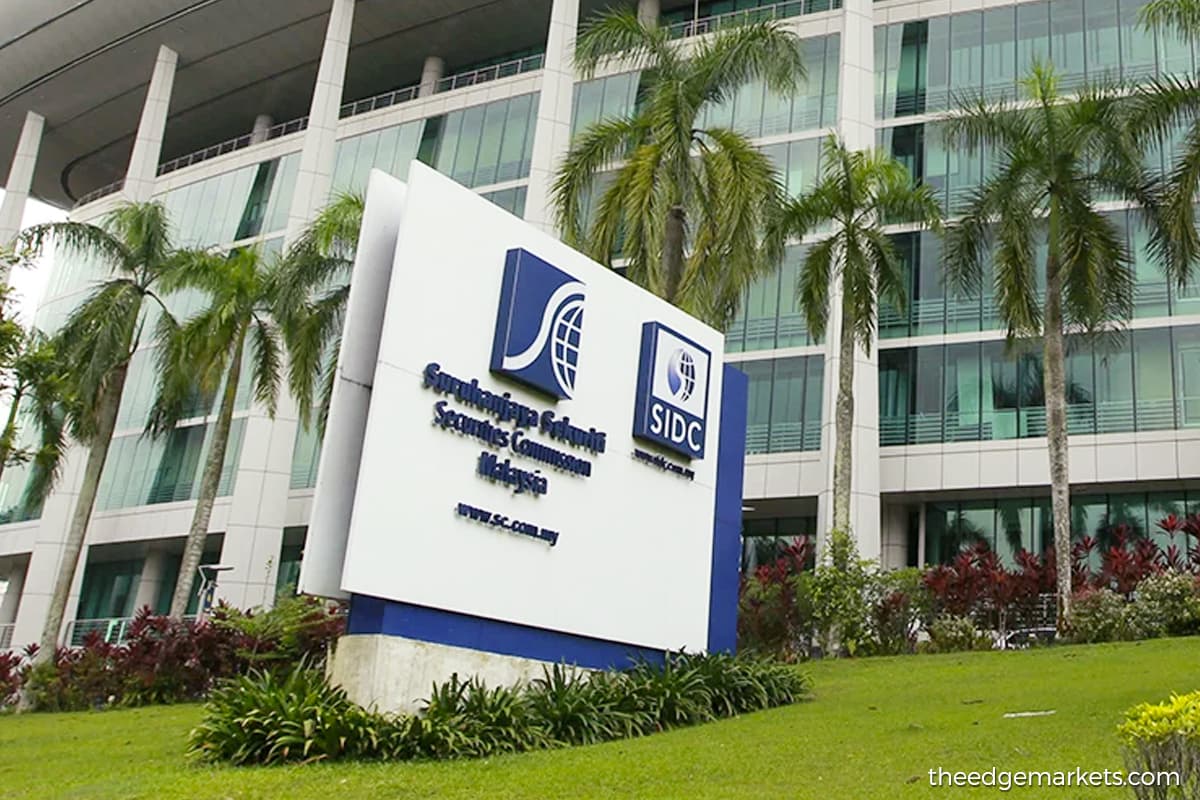 KUALA LUMPUR (May 28): Condom manufacturer Karex Bhd and property developer Eco World International Bhd are among 25 companies newly classified under the Securities Commission Malaysia's (SC) Shariah-compliant securities list.
In a statement today, the SC said the list of Shariah-compliant securities, which are listed on Bursa Malaysia, will take effect today.
"The Shariah Advisory Council (SAC) of the SC has approved an updated list of securities which have been classified as Shariah-compliant securities.
"Twenty-five securities, newly classified by the SAC as Shariah-compliant securities have been added to the list and 15 securities have been excluded from the previous list, including securities listed on the LEAP Market," the SC said.
According to the SC, the 25 newly-classified Shariah-compliant securities include Amtel Holdings Bhd, Anzo Holdings Bhd, Malaysia Pacific Corp Bhd, A-Rank Bhd, Mobilia Holdings Bhd, BCB Bhd, Only World Group Holdings Bhd, BV Land Holdings Bhd, PLB Engineering Bhd, CAB Cakaran Corp Bhd, Rexit Bhd, Cuscapi Bhd, Ta Win Holdings Bhd, Tanco Holdings Bhd, Eden Inc Bhd, Teladan Setia Group Bhd, Flexidynamic Holdings Bhd, Tuju Setia Bhd, Golden Land Bhd, UCI Resources Bhd, HPP Holdings Bhd, Volcano Bhd and Jishan Bhd.
Meanwhile, the 15 securities that were excluded from the SC's Shariah-compliant securities list are Diversified Gateway Solutions Bhd, Pinehill Pacific Bhd, IDB Technologies Bhd, Poh Huat Resources Holdings Bhd, Impiana Hotels Bhd, Polydamic Group Bhd, Khee San Bhd, REDtone Digital Bhd, KTG Bhd, Scomi Group Bhd, MTAG Group Bhd, Trive Property Group Bhd, mTouche Technology Bhd, XOX Bhd and Pan Malaysia Corp Bhd, according to the commission.
In classifying the Shariah-compliant securities, the SAC received input and support from the SC, the regulator said.
The SC said it obtained information on the companies through, among others, annual reports and enquiries made to the companies. 
"The SAC, through the SC, will continue to review the Shariah status of securities listed on Bursa, on an annual basis, based on the latest available annual audited financial statements of the companies. 
"The SAC adopts a two-tier quantitative approach, which applies the business activity benchmarks and the financial ratio benchmarks, in determining the Shariah status of the listed securities. Hence, the securities will be classified as Shariah-compliant if their business activities and financial ratios are within these benchmarks," the SC said.
The SC said that as of Monday (May 24), there are 936 companies listed on Bursa and out of the figure, 746 are Shariah-compliant.