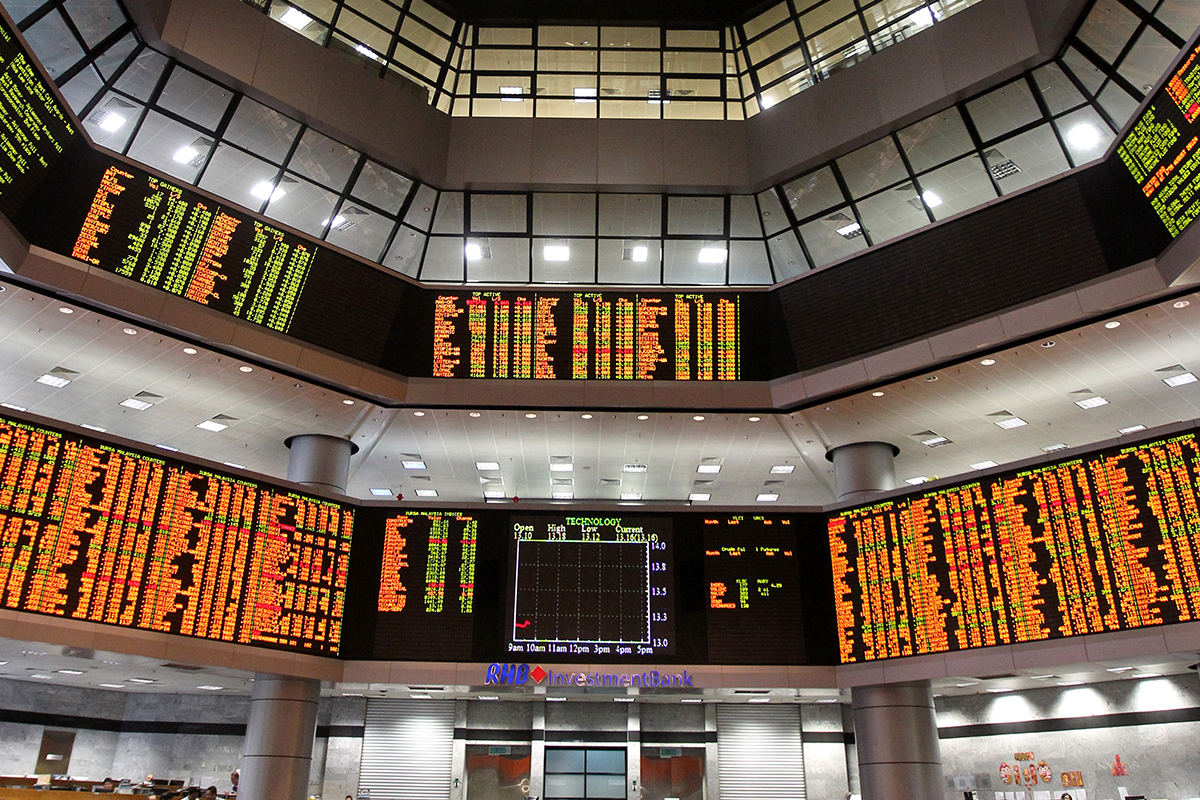 KUALA LUMPUR (March 18): Total market capitalisation (cap) of the Malaysian equity market rebounded by as much as 48.7%, or RM600 billion, to RM1.85 trillion on Dec 16, 2020 from a low of RM1.25 trillion on March 19, 2020 when global markets suffered severe selldown amid pandemic fears, according to the Securities Commission Malaysia (SC) 2020 Annual Report released today.
The total market cap on Bursa Malaysia grew 6.2% to RM1.82 trillion in 2020 from RM1.71 trillion in 2019.
Likewise, the market cap of the 30 FBM KLCI component stocks rebounded 33.1% from the trough in March. 
Year-on-year (y-o-y), the market cap of the 30 component stocks of the FBM KLCI went up marginally by 3.3% to RM1.06 trillion in 2020, from RM1.02 trillion in 2019. 
The benchmark index ended 2020 slightly higher by 2.4% y-o-y at 1,627.2 points, compared to a decline of 6% y-o-y recorded in 2019 when it closed at 1,588.8 points.
The FBM KLCI recorded a sturdy recovery by as much as 38.1% from March 19, 2020 to its peak at the closing on Dec 11, 2020. This was supported by robust demand for glove-related counters, which offset continued weakness in financial services and service-intensive counters.
The non-FBM KLCI components in the Malaysian equity market fared better in 2020 as the market continued to experience a positive shift in sentiment, favouring the smaller and mid-cap sized companies. The FBM ACE index — which comprises all companies listed on the ACE market — increased by 105.4% y-o-y in 2020 (2019: 21.1%).
From a sectoral perspective, the healthcare and technology sectors outperformed the most in 2020, gaining by 93.8% y-o-y and 91% y-o-y respectively, driven by higher demand for medical gloves and increasing usage of technology. In contrast, underperformers were led by the energy sector, which declined by 18% y-o-y, and the utilities sector, which saw an 11.8% y-o-y decline.
The energy sector was pressured by volatile and significantly lower crude oil prices in 2020, which averaged at US$43 per barrel compared to an average of US$64.2 per barrel in 2019, while the utilities sector was affected by lower commercial and industrial usage, especially during the Movement Control Order period.
Read more stories from the SC Annual Report 2020 here.