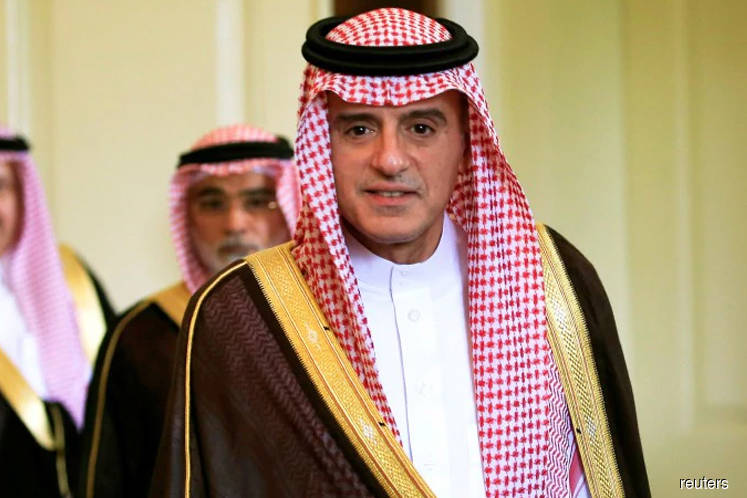 PUTRAJAYA (Oct 26): Saudi Arabia Foreign Minister Adel Ahmed Al-Jubeir, who reportedly had in 2016 said the multi-billion ringgit funds received by then prime minister Datuk Seri Najib Abdul Razak was a "genuine donation", and is currently in Malaysia for a three-day (Oct 24-26) working visit, will meet Malaysian leaders in Putrajaya today, according to Bernama.
Citing a Wisma Putra in a statement yesterday, Bernama said Adel is scheduled to call on Prime Minister Tun Dr Mahathir Mohamad at the latter's office here prior to concluding his visit.
He is also scheduled to meet Foreign Minister Datuk Saifuddin Abdullah at Wisma Putra.
"The meeting will provide an opportunity for both sides to discuss strengthening bilateral relations between Malaysia and the Kingdom of Saudi Arabia and exchange views on various international issues of mutual interest," said Wisma Putra.
The two ministers last met on the sidelines of the 73rd Session of the United Nations General Assembly on Sept 24 in New York