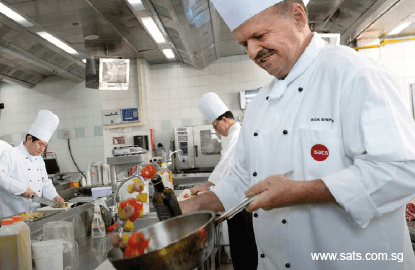 SINGAPORE (Aug 22): Ground handling and inflight catering service provider SATS has been awarded a tender to build and operate a cargo terminal within Saudi Arabia's new cargo village in Dammam, which is in the vicinity of King Fahd International Airport (KFIA).
The facility is expected to complete construction in 1Q19, and will be capable of handling 150,000 tonnes of cargo annually. It will also incorporate a dedicated cold chain facility to meet the growing needs of the pharmaceutical and food industries to ship high value, temperature-sensitive goods.
The cargo handling concession, which is granted to SATS's subsidiary SATS Saudi Arabia, is valid for 22.5 years.
SATS says that the award marks the first step taken by the General Authority of Civil Aviation of Saudi Arabia (GACA) to introducing a second player into the cargo handling market at KFIA, and in the kingdom of Saudi Arabia.
This also makes it the first international cargo handler to operate in Saudi Arabia, according to SATS.
In a Monday statement, KFIA's director general Turki Al-Jawini says he believes the introduction of a second cargo terminal operator will result in enhanced services, options and increased air cargo capacity for the marketplace.
"We have confidence in the future of the Saudi economy and in the continued growth of Dammam, as the major industrial city in the Eastern Province," adds Alex Hungate, president and CEO of SATS.
"We look forward to working with our airline customers to connect KFIA into our growing network of cargo hubs across Asia and the Middle East."
Shares of SATS closed flat at S$4.80.