This article first appeared in The Edge Financial Daily, on February 17, 2020.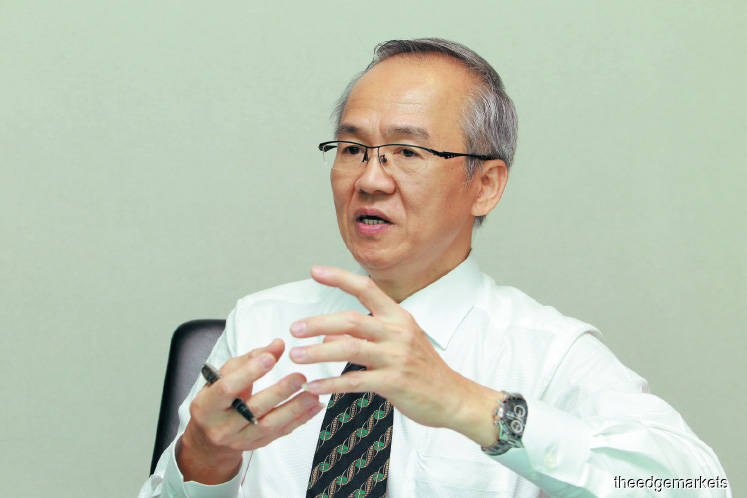 Affin Hwang Capital expects FamilyMart to post its maiden earnings contribution to QL Resources this financial year.
KUALA LUMPUR: Sasbadi Holdings Bhd, which has just clinched three government book printing contracts last month, says its current financial year ending Aug 31, 2020 (FY20) should be better than FY19, as it expects the challenging economic environment to provide a boost to its multi-level marketing (MLM) business under its digital and network marketing division — its second-largest business segment.
At the same time, it is optimistic its largest print publishing segment will continue to see growth under the open tender system adopted by the Pakatan Harapan-led government, which Sasbadi's managing director Law King Hui said bodes well for the group as it opens up more tender opportunities.
"The general feeling and sentiment for FY20 is that it should be better than FY19," Law said when met last week at the group's annual general meeting.
"I look at it this way; the direct sales or direct network marketing business sometimes thrives in a weak economic situation because we are talking about second income — people take it up to supplement their incomes. For example, when times are bad, people don't get good increments or bonuses, so that is the time they look for a second income," Law said.
Law is hopeful Sasbadi's MLM business will become a big driver for the group, saying it has the potential to "grow exponentially" due to the MLM model's multiplying effect. In contrast, the growth of Sasbadi's other businesses, like its print publishing, tend to be more organic and linear as there are plenty of costs to manage.
Besides that, the group is also expecting its English upskilling products, introduced last year, to help strengthen the group's bottom line. Sasbadi was appointed the preferred partner for Cambridge Assessment English (CAE) Linguaskill and exclusive partner for New York City (NYC) English, an online English learning programme, last year.
Both products target a new customer base for Sasbadi, which is the adult market that comprises job seekers and working professionals. In view of the fast-changing and competitive nature of the job market now, as well as the government's encouraging stance on the use of English, Law expects these English upskilling products to be in demand.
Catalyst from possible reintroduction of Science and Maths in English
Sasbadi also sees the government's likely decision to reintroduce the teaching and learning of Science and Mathematics in English as a potential positive catalyst for the group, said Law.
"I think the success factor is our ability to respond to policy changes in a timely manner. In the [group's] past 35 years, we have always managed to put products on the shelf in a short time to respond to new policy introductions and changes. This is one of the key competitive advantage that Sasbadi has over its competitors.
"I believe this time will be no different and we will try to bring our products for the teaching and learning of Science and Maths in English, to help the government implement its policy," said Law.
Prime Minister cum acting Education Minister Tun Dr Mahathir Mohamad announced at end-January that Science and Mathematics will once again be taught in English in a bid to promote the use and mastery of the language in the country's education system. The teaching and learning of the two subjects in English were previously introduced in 2003, during Dr Mahathir's first tenure as prime minister. The system, however, was abolished 10 years later in 2013.
Still, the reintroduction of the teaching and learning in Science and Mathematics is not set in stone yet. In the first week of February this year, Dr Mahathir clarified that the government was still mulling over the issue and that a decision would be made based on the majority opinion of cabinet members, following protests from certain groups.
Sasbadi returned to the black in FY19 with a net profit of RM3.31 million from a net loss of RM204,000 a year ago, as it recorded higher revenue — which grew 2% to RM87.8 million from RM85.86 million — as well as lower provision of impairment of inventories and provision for impairment loss on trade receivables.
In its first quarter ended Nov 30, 2019 (1QFY20), however, the group saw an 8% slide in net profit to RM4.02 million from RM4.38 million, as revenue retreated 9% to RM27.75 million from RM30.51 million, mainly because its print publishing division saw lower contribution from textbook contracts with the ministry of education.
Still, going by the three new book printing contracts it has secured from the government in January — valued at over RM1 million — compared to none in the same period last year, there is reason for optimism. Two of the contracts, worth a total of RM643,350, are from the ministry of education and involves the printing of elective technical subject textbooks for fifth formers. The other project is a RM375,398 contract from the ministry of rural development to design and print Mathematics activity books for six-year-olds.
While the group is responding to the rising digitalisation era by developing or introducing more digital learning products, Law said the print publishing business, which contributed more than 90% of its FY19 revenue, will remain the group's bread-and-butter for some time to come.
"Print and publishing [business] will be here to stay for a while. To be able to see 100% conversion to digital, I think it needs a big catalyst and this very likely has to come from the government. This includes the provision of infrastructure, for example, like providing students with [electronical] devices," Law added.
Sasbadi's shares closed unchanged at 16.5 sen last Friday, giving it a market capitalisation of RM69.15 million. The counter has fallen some 27% in the past year from when it traded at 22.5 sen.