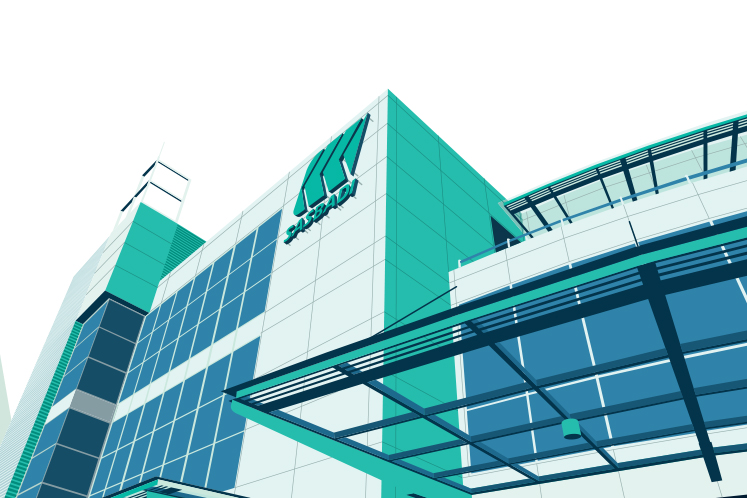 KUALA LUMPUR (July 1): Sasbadi Holdings Bhd shares soared as much as 34.7% to 15.5 sen in early trade today following the company's plan to collaborate with China's Huawei on the development of e-learning products by leveraging the latter's cloud artificial intelligence technology and to implement joint opportunities.
At 11.30am, the educational publisher had pared some of its gains at 14 sen, still up 2.5 sen or 21.74%, compared with yesterday's closing price of 11.5 sen. At the current price, it had a market capitalisation of RM58.67 million. 
The stock was the ninth most active on Bursa Malaysia after it saw some 66.52 million shares exchange hands, exceeding its 200-day average trading volume of 1.98 million. 
The stock peaked at 20 sen on Jan 17 before gradually declining to a low of nine sen on March 18, the same day when the movement control order (MCO) was enforced in Malaysia. 
Yesterday, Sasbadi said it had entered into a memorandum of collaboration with Huawei, which includes jointly promoting Sasbadi's e-learning products in Malaysia and Southeast Asia via Huawei's cloud marketplace. 
The memorandum will remain in force for two years.
"Through the collaborative activities with Huawei, the memorandum is expected to contribute positively to the group's earnings and net assets for the financial year ending Aug 31, 2020 (FY20) and onwards," it added.
Sasbadi also said the cost of the collaborative activities will be funded on terms to be mutually agreed upon by the two parties on a case-by-case basis and subject to the availability of funds.
In May, the group reported a net profit of RM2 million for the second quarter ended Feb 29, 2020 (2QFY20), down by a whopping  44.9% compared with RM3.63 million a year ago. This was mainly due to a decrease in revenue and higher payroll cost arising from payment of performance bonuses to staff and vesting of share options under the employee share option scheme (ESOS). 
Revenue for the quarter fell to RM22.96 million, from RM24.33 million a year ago, due to a decreased contribution from the print publishing division, which fell 55% year-on-year to RM21.54 million from RM47.97 million, mainly due to the absence of textbook contracts with the Ministry of Education (MoE). 
For the cumulative six-month period (6MFY20), net profit plunged 24.75% to RM6.02 million from RM8.01 million, while revenue was also down 7.53% to RM50.71 million from RM54.84 million for 6MFY19. 
It noted that the lower revenue for 6MY20 was due to a lower contribution from textbook contracts and it was partially offset by an overall better performance of academic book sales. Textbook contracts with the MoE were decreased from a value of RM9.774 million in the preceding financial year's corresponding period to RM3.834 million, representing a decrease of RM5.94 million or 60.77%.
Read also:
Sasbadi, Huawei to collaborate in e-learning products