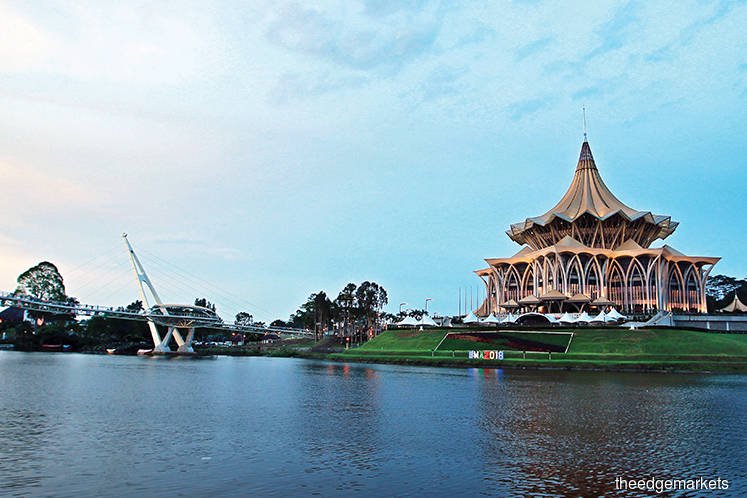 KUALA LUMPUR (July 30): Sarawak will still receive the existing oil royalties of 5% gross value while being entitled to additional royalties of 20% of net profit from state oil producing activities.
In a joint press conference by Pakatan Harapan (PH) members of Parliament (MP) from Sarawak, Stampin representative Chong Chieng Jen said this message was conveyed to them when they sought clarification from Minister of Economic Affairs Datuk Seri Azmin Ali.
"On the 20% oil profits, Sarawakians can rest assured that it will not compromise the present 5% royalties. The 5% is an agreement between Petronas and the state government and cannot be varied unless the state government voluntarily gives it up," Chong said.
The Sarawak PH chairman also said the federal government is concerned about direct cash payment to the Sarawak government given that the State government "does not practise transparent and good governance".
"The state government's policies on land and timber have proven that the state government's policies on management of natural wealth only favours the cronies while the general populace do not get a fair share of wealth," he said.
Therefore, Chong said the Cabinet Committee to be set up to look into petroleum royalty matters will discuss further on the quantum and the mechanism to channel the fund to Sarawakians, while minimising the risk of mismanagement by the state government.
"Bottom line, the 20% oil profits now offered, will be further and in addition to the present 5% oil and gas royalties. This is a positive development and far better than the arrangement by Barisan Nasional coalition previously whereby the 5% royalties stayed stagnant for the past 45 years," he said.
On the package promised in Sarawak PH manifesto, Chong said since the state government has rejected the offer, the federal government is compelled to renegotiate the whole matter, and in the meantime, Sarawak is entitled to the new package mentioned by Azmin.
"It is the Sarawak government who has brought upon themselves and Sarawakians in general the present predicament," he said.
Under the manifesto, the coalition promised oil royalties of 20% of oil gross value plus 50% of tax revenue collected in Sarawak to be given to the state government.
In return, the state government will attain full autonomy in all education and health care matters in Sarawak and undertake the financial obligations of these two ministries in the state.
The manifesto also included that in the case when the oil and gas companies cannot afford to pay the full 20% royalties, the federal government will top up the shortfall.