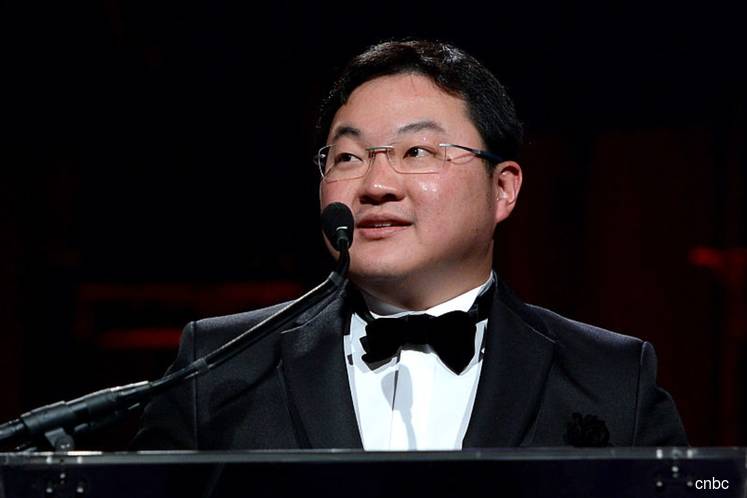 KUALA LUMPUR (Sept 24): Businessman-turned-fugitive Low Taek Jho or better known as Jho Low, the mastermind behind the financial troubles at beleaguered 1Malaysia Development Bhd (1MDB), will strike a deal with US Department of Justice (DOJ) over 1MDB investigation, according to Sarawak Report.
In a report published yesterday (Sept 23), Sarawak Report said Low's new legal team, headed by the well-connected former federal prosecutor and New Jersey governor Chris Christie, has already obtained a high-level meeting with officials of the DOJ.
"At that meeting, they offered to come to a settlement on behalf of the fugitive Malaysian advisor to 1MDB.
"This would represent an effective acknowledgement by Low, who is currently believed to be holed up in China that he is unlikely to be able to persuade the US courts to return some US$1.2 billion in assets seized from him alone, which investigators have traced to money stolen from Malaysia's development fund," the portal read.
Furthermore, the report noted by cutting a deal, Low — who is facing criminal charges in Malaysia, Singapore, Switzerland and elsewhere, including the United States — is hoping to retain some of assets' value.
Sarawak Report also said the willingness of the DOJ to discuss a deal with Low's legal team may indicate it was focusing on other aspects of the case, namely banking giant Goldman Sachs.
"Settling the civil action would free up prosecutors to pursue the Goldman bond issues on behalf of 1MDB, which netted the bank suspiciously obscene commissions of up to 11%," it said.
Huge sums earned through 1MDB have provided US investigators with their most compelling evidence yet against what many believe to be rogue behaviour by the major bank, the report said.
Meanwhile, Malaysian authorities were concerned that the US authorities may be tempted to negotiate with Jho Low's new, high-powered legal team, in order to close a case that could otherwise carry on for years, Sarawak Report added.
Notably, the US recently refused to grant a Malaysian official, request for a guarantee it would return all the money back from the seized assets, the portal added.
"It is further understood that the approach from Jho Low's team has not yet been formally discussed with the Malaysian authorities, who may very well react with dismay at the prospect of any settlement of this nature," the report said.
Citing a source, Sarawak Report said it doesn't mean the US will not return the money to Malaysia, but it does mean the US is insisting on keeping control over the process and that might include settling the case for less than the entire amount.
Sarawak Report said it is likely Low is paying his legal team with money stolen from 1MDB.
US investigators have been reported as concluding the origin of the cash received by Christie and one of President Donald Trump's go-to law firms, Kasowitz Benson Torres, is indeed 1MDB.
"Likewise, the money sent to pay the libel lawyers Schillings in the UK, which has been doing its best to disrupt publishing of the book The Sarawak Report, as well as the Wall Street Journal's own book in Britain, is also thought to trace back to 1MDB," it said.