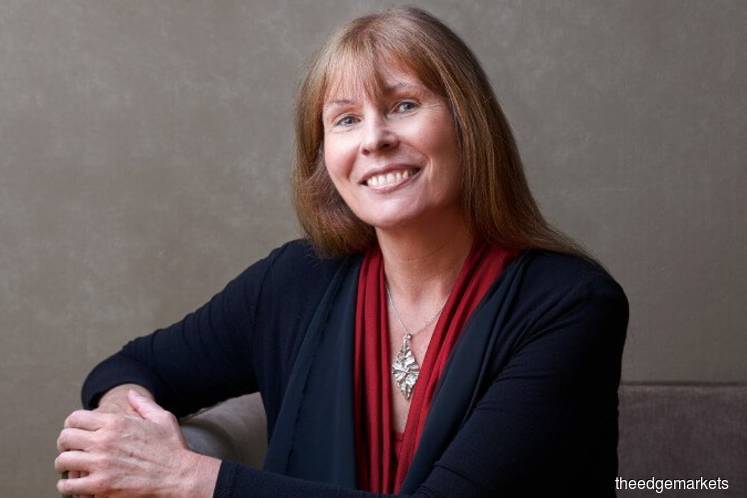 Image from Sarawak Report
PETALING JAYA (March 1): The editor of the Sarawak Report, Clare Rewcastle-Brown confirmed yesterday that she received RM1.4 million from PAS president Abdul Hadi Awang, as part of her out-of-court settlement last month.
On the Sarawak Report website, details and images of the cheques and confidential agreements documents pertaining to the payment, which was a part of the arrangement to allow Hadi Awang to withdraw his case. Hadi sued Rewcastle-Brown in London over a 2016 Sarawak Report article which claimed prime minister Najib Abdul Razak channelled RM90 million to PAS leaders to ensure their support in the 14th general election.
"Sarawak Report agreed to Hadi's condition that both parties keep the payment confidential.
The payment had already been made and placed in escrow with Sarawak Report's Malaysian lawyer Americk Sidhu.
"It is a common provision of such settlements that out-of-court payments are kept confidential to spare the blushes of the party who paid, in return for saving both parties the further time and expense of further litigation.
"That court order withdrawing the proceedings therefore provided for 'no order as to costs', as Hadi's contribution had already been paid and was in escrow," Rewcastle-Brown wrote on the Sarawak Report website.
Among the documents shared was a letter to Maybank confirming that the RM1.4 million had come from Hadi.
PKR president Anwar Ibrahim had obtained this document about the payment.
It was reported yesterday that PAS secretary-general Takiyuddin Hassan said PAS had documentary evidence that no payment had been made to Rewcastle-Brown, and would reveal the evidence.
However, Rewcastle-Brown stated that such denials from PAS were misleading, untrue, and a breach of the confidentiality agreement.
"Hadi should not have been discussing details of the settlement payment with a member of PAS at all.
"Takiyuddin's representations on Hadi's behalf is a flagrant and repudiatory breach of the confidentiality agreement, which is particularly egregious as it is untrue.
"Sarawak Report therefore is entitled to consider itself released from confidentiality also, in order to be able to tell the truth to the Malaysian people who are being misled.
"There are no documents 'proving Sarawak Report was not paid'; on the contrary, there is copious evidence showing we were paid by agents of Hadi to allow him to withdraw his claim," she said.