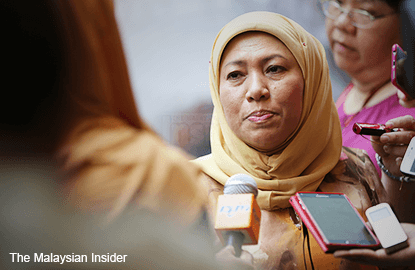 (Dec 2): The Sarawak redelineation proposal by the Election Commission (EC), which will see the number of state seats increase from 71 to 82, was passed in the Dewan Rakyat today with a simple majority after a two-hour debate.
Wrapping up the debate on the motion tabled by Datuk Seri Najib Razak this morning, Minister in the Prime Minister's Department Nancy Shukri said the EC had carried out the process in a fair and transparent manner without interference from the government.
The motion was supported by 130 MPs while 72 disagreed.
During the debate, Mohamed Hanipa Maidin (Amanah-Sepang) had said the High Court and the Court of Appeal had made different rulings on the Sarawak redelineation challenge, and as such, it was only right that the Federal Court heard the matter.
On Aug 7, the Court of Appeal overturned the Kuching High Court's ruling on May 15 that the EC had to republish its notice as it lacked details.
On Oct 15, the Federal Court refused a Sarawak assemblyman and a voter leave to challenge the EC's constituency redelineation exercise on the grounds that the matter was academic.
A three-member panel chaired by Tan Sri Md Raus Sharif, in upholding the Court of Appeal's ruling that the EC notice of Sarawak redelineation was valid, said even if leave was allowed on some of the 15 questions, there was no prospect of success.
As such, Hanipa asked if the apex court should have heard the matter as it involved a constitutional question and also the fact that the High Court and Court of Appeal had given two different rulings.
But Nancy responded that she did not want to touch on the decision of the courts.
Among PAS federal lawmakers who were not in the house for the vote today included Marang MP Datuk Seri Abdul Hadi Awang and Kota Baru MP Datuk Takiyuddin Hassan. – The Malaysian Insider