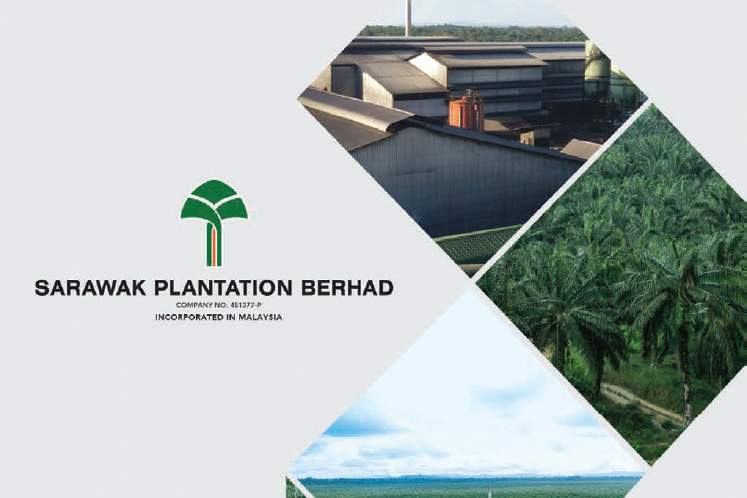 KUALA LUMPUR (Aug 16): Sarawak Plantation Bhd's net profit nearly halved to RM2.39 million for the quarter ended June 30, 2018 (2QFY18) from RM4.22 million a year ago, in line with its lower realised average selling price (ASP) and lower sales volume of crude palm oil (CPO) and palm kernel (PK).
This resulted in a weakened earnings per share of 0.86 sen, compared with 1.51 sen in the year-ago quarter.
Revenue for the quarter fell 19.2% to RM66.95 million, from RM82.95 million in 2QFY17.
In a filing with the stock exchange today, the group said revenue contribution from its oil palm operations contracted by RM16 million, resulting from a 13.5% decrease in ASPs of both CPO and PK.
This was also impacted by lower sales volumes of CPO and PK, which fell by 7.7% and 2.5% respectively, it said.
For the first half of the financial year, Sarawak Plantation's net profit slumped 95.4% to RM658,000 from RM14.21 million earlier. Cumulative revenue, meanwhile, was 28.4% down to RM137.88 million, versus RM192.58 million in the same period last year.
Sarawak Plantation said it anticipates a production growth in the coming quarter, following the improvement of field conditions and peak crop season.
"The group's current focus on transformation and reform of the management, strengthening and improving the standard operating procedures with the ultimate goal of achieving a better yield for the current financial year is starting to bear results.
"Barring any unforeseen circumstances, the board is confident that with these improvements in place, the group will achieve satisfactory results in the current financial year," it added.
Shares in Sarawak Plantation were unchanged at RM1.58 at market close today, valuing it at RM441.71 million.