This article first appeared in The Edge Financial Daily, on September 20, 2018.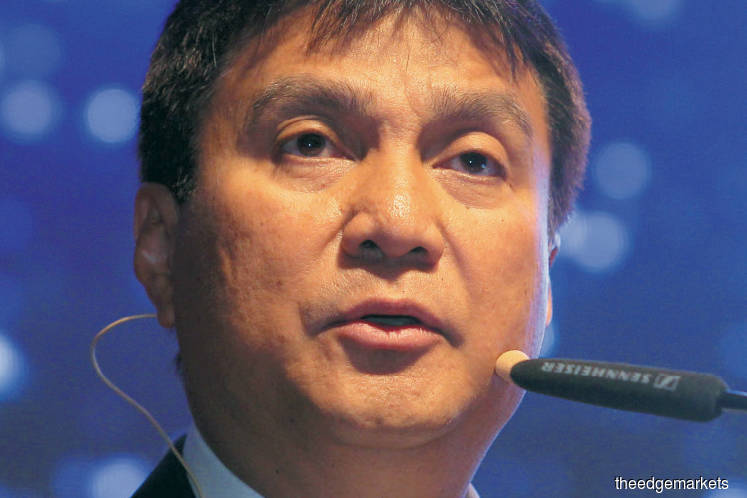 KUALA LUMPUR: State-owned power company Sarawak Energy Bhd (SEB), the country's largest producer of electricity from hydropower, plans to incorporate other renewable energy (RE) sources such as solar and biomass into its energy mix by 2025, said its chief executive officer Sharbini Suhaili.
Currently, hydropower makes up more than 60% of its generation mix.
Sharbini noted that the high percentage of hydropower in the company's mix has allowed it to offer the lowest electricity tariff in Asean for residential and commercial consumers, and small and medium enterprises.
"[Today,] we are 38% lower than Peninsular Malaysia and more than 100% lower than Singapore [in terms of elecricity tariff]," he said in his keynote address at the biennial Conference of the Electric Power Supply Industry 2018 here yesterday.
"This has allowed Sarawak to attract energy-intensive industries to our state in advancing the Sarawak Corridor of Renewable Energy," he said.
Last year, SEB's total installed generation capacity stood at 4,701 megawatts (mw) from 896mw in 2000. The company plans to increase the installed generation capacity to 5,449mw by 2020 and subsequently accelerate it to 7,115mw in 2025.
Meanwhile, SEB will add more electric vehicles (EVs) to its service fleet as they are cleaner and cheaper to run.
"We are first in Sarawak to include EVs [in our fleet] as part of our efforts to reduce the carbon footprint in the state and eventually in the country," Sharbini said, adding that it will make available an EV charging kiosk for charging its EVs "in a matter of time".
SEB is also building a pilot hydrogen production plant and refuelling station to evaluate the viability of hydrogen and fuel cells to power the state's transportation sector in the future.
On July 29, SEB partnered Linde Malaysia to explore potential markets for hydrogen and to undertake a joint technical study to assess the technology of the whole value chain.
To be located in Kuching and scheduled for completion in the first quarter of 2019, the refuelling station will be the first dedicated to transportation in Southeast Asia.
Sharbini expects to see "several hydrogen fuel buses running on Kuching roads" by March next year.
"This pilot project has been undertaken as we believe that we must always look ahead and explore new ways of doing things or else we will be left behind.
"This provides additional opportunities to our position as a sustainable energy developer and to explore ways towards a green transportation system," he added.