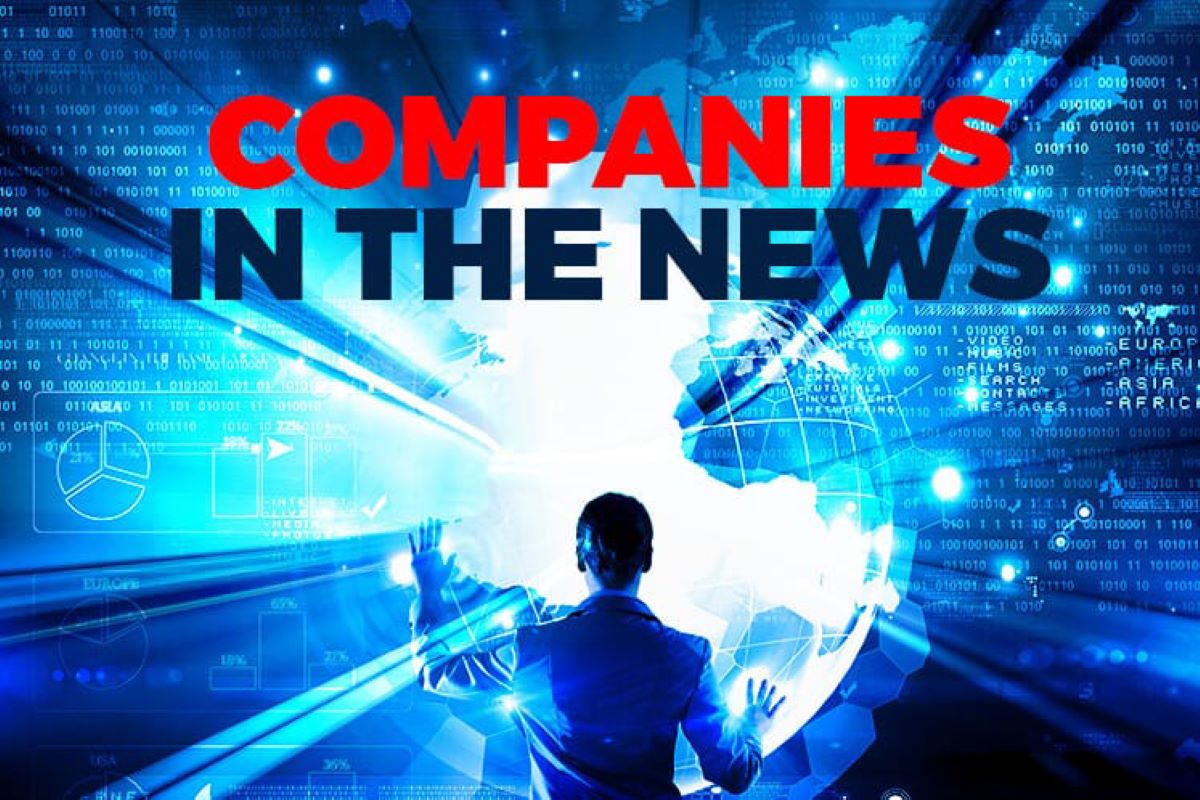 KUALA LUMPUR (Feb 9): Based on corporate announcements and news flow today, companies that may be in focus tomorrow (Feb 10) include: Sarawak Consolidated Industries Bhd, Mitrajaya Holdings Bhd, Top Glove Corp Bhd, Supermax Corp Bhd, Eonmetall Group Bhd, LKL International Bhd, Gets Global Bhd, Dialog Group Bhd, Berjaya Food Bhd, Malaysia Marine and Heavy Engineering Holdings Bhd, Teo Seng Capital Bhd, Oriental Interest Bhd, Genting Malaysia Bhd, AirAsia Group Bhd, Sapura Energy Bhd and Scomi Energy Services Bhd.
Sarawak Consolidated Industries Bhd's units have bagged contracts worth RM821.32 million in Malaysia and Qatar for engineering, procurement, construction and commissioning (EPCC) projects. The first contract is for an EPCC project in Kuching worth RM421.97 million for the proposed mixed development in the Muara Tuang Land District and part of River Bank reserve, with an expected duration of 108 months. The second contract is for an EPCC contract in Qatar worth US$98 million (RM399.35 million) to be completed in 30 months.
Mitrajaya Holdings Bhd has bagged an RM200 million contract to build a transit-oriented development in Putrajaya, which is about equivalent to its market capitalisation, from Putrajaya Development Sdn Bhd. The project, to be completed in 24 months, involves the construction and completion of 10 levels of podium and external works at Plot 7MD7, Precinct 7, Putrajaya.
Malaysian Rating Corp Bhd (MARC) has upgraded Top Glove Corp Bhd's corporate credit rating to AA+ and kept its outlook at stable. The rating upgrade is premised on the significant increase in Top Glove's revenue and cash flow on the back of recording unprecedented sales of gloves resulting from the Covid-19 pandemic. MARC also affirmed Top Glove's rating of AA-IS(CG) on special purpose vehicle TG Excellence Bhd's RM3 billion Perpetual Sukuk Wakalah Programme, it said.
Supermax Corp Bhd is implementing a temporary three-day stoppage at its manufacturing facility in Meru, Klang, from Feb 10 as it discovered several positive cases of Covid-19 among its workers.
Lienteh Technology Sdn Bhd, which is expected to obtain necessary approvals to commence production of nitrile gloves, is seeking a back-door listing via Eonmetall Group Bhd.
Eonmetall, via a share sale agreement, is planning to acquire a 51% stake in Lienteh Technology for RM51 million. The purchase consideration will be entirely satisfied via the issuance of 72.86 million Eonmetall shares and the granting of a call option by the vendors to Eonmetall for the acquisition of the remaining 49% equity interest for RM49 million.
LKL International Bhd's wholly-owned subsidiary LKL Advance Metaltech Sdn Bhd had today entered into a Memorandum of Understanding with Singapore-based iWOW Technology Pte Ltd to explore a potential cooperation to market and develop an electronic Covid-19 contact tracing product. iWOW manufactures trace token products, which use highly-secured Bluetooth devices that detect other devices to facilitate digital contact tracing in response to the Covid-19 pandemic.
The RM1.03 sen per share unconditional mandatory takeover offer (MTO) on loss-making bus operator Gets Global Bhd has been deemed to be not fair and not reasonable, with shareholders told to reject the offer. Public Investment Bank Bhd said Gets Global shares are still relatively liquid with average monthly trading liquidity of 34.48%, and pointed out that "there is no assurance that the group will be able to venture into the new business successfully given that the existing management does not possess any prior experience in the [business]".
Dialog Group Bhd's net profit fell 16.9% to RM121.82 million in the second quarter ended Dec 31, 2020 (2QFY21), from RM146.62 million in the preceding quarter, due to lower share of profits from joint ventures and associates. This was despite a 5.8% increase in quarterly revenue to RM350.95 million, from RM331.66 million in 1QFY21. For the cumulative six-month period, Dialog's net profit fell 16.8% to RM268.43 million from RM322.65 million a year ago, while revenue dropped 45.7% to RM682.61 million from RM1.26 billion.
Berjaya Food Bhd's net profit rose 39% to RM11.12 million in 2QFY21 from RM8.01 million a year ago, thanks to the implementation of effective cost management. Quarterly revenue was lower by 5% at RM174.1 million against RM184.12 million previously, mainly due to lower footfall in stores, as well as closure of certain non-performing stores. Berjaya Food announced a second interim dividend of 0.5 sen per share, to be paid on March 26. For the first half, Berjaya Food's net profit climbed 70% to RM21.49 million from RM12.62 million in the previous year's January-June period, though revenue dipped 3% to RM354.82 million from RM364.56 million.
Malaysia Marine and Heavy Engineering Holdings Bhd (MHB) slipped into a net loss of RM8.56 million in the fourth quarter ended Dec 31, 2020, from a net profit of RM9.28 million a year ago, dragged by higher operating losses in the heavy engineering segment. Quarterly revenue jumped 152.34% to RM695.54 million, from RM275.64 million a year ago. For the full year, the group saw its net losses widen to RM396.81 million from RM34.22 million last year, while revenue rose 55.19% to RM1.57 billion, from RM1.01 billion.
Teo Seng Capital Bhd slipped to a net loss of RM2.13 million in 4QFY20 from a net profit of RM13.62 million a year ago, due to the depressed selling prices of eggs. Quarterly revenue fell 13.1% to RM118.53 million from RM136.39 million. For the full year, the group's net profit slumped 92.86% to RM4.2 million from RM58.84 million last year, while revenue dropped 12.49% to RM478.28 million from RM546.54 million.
Oriental Interest Bhd is eyeing to acquire a piece of land measuring 59,745 sq metres in Klang for RM64.31 million from Gabungan Efektif Sdn Bhd, which would complement its existing development around the Klang Valley.
Genting Malaysia Bhd's (GENM) 49%-owned associate Genting Empire Resorts LLC, which operates the Resorts World Catskills (RWC) casino in New York, said developing a video gaming machine facility in Orange County has, for many years, been part of RWC's long-term vision for Hudson Valley and Catskills within the US state.
AirAsia Group Bhd is navigating its recovery phase exceptionally well as key operational metrics improved in December 2020 in comparison to September 2020. This is shown by the 31% increase in passengers carried by AirAsia Thailand (TAA), doubling of passengers carried by AirAsia Philippines (PAA), and number of passengers carried by AirAsia Indonesia, which multiplied by a whopping 11 times.
Sapura Energy Bhd has clarified that the bankruptcy filing by Seadrill Ltd's Asian units did not affect its Brazil joint venture Sapura Navegacao Maritima SA, noting that Seadrill Asian's Chapter 11 filing does not have any effect on the contracts with Petrobras in Brazil which forms the main revenue for Sapura Energy's Brazil JV business.
Three subsidiaries of Scomi Energy Services Bhd — Scomi Oiltools Sdn Bhd, Scomi KMC Sdn Bhd and KMCOB Capital Bhd (KMCOB) — are to remain under judicial management for a further six months from Feb 14. The extension order was granted by Justice Datuk Azmi Ariffin at the Shah Alam High Court today.