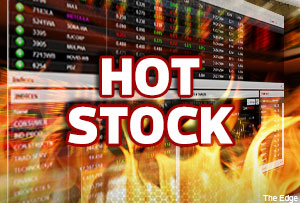 KUALA LUMPUR: SapuraKencana Petroleum Bhd rose 8.23% in morning trade today after continuously trending downwards in the past month.
The counter, which closed at RM3.16 yesterday, was traded between RM3.22 and RM3.45. At 12.30 pm, it was up 26 sen at RM3.42, translating to a market capitalisation of RM19.8 billion.
According to Bloomberg data, Brent crude oil price rose to US$86.36 a barrel, from a one-year low of US$83.78 on Oct 15. The one-year high is US$115.06, registered on June 19.
In a strategy note yesterday, CIMB Research highlighted SapuraKencana as one of the big-cap stocks it likes that have fallen the most this month. Other oil and gas (O&G) companies in the big-cap space it likes include Bumi Armada Bhd and UMW Oil & Gas Corporation Bhd.
"Prospects for the oil & gas sector depend largely on Petronas's capex spending, which should not be affected by short-term fluctuations in oil prices unless it goes below US$60/barrel," the research house said.
O&G, along with the construction and property sectors, remain CIMB Research's preferred sector picks as Economic Transformation Programme winners.
Meanwhile, AmResearch in a note on Oct 14 had downgraded the O&G sector to "neutral" from "overweight", on slower near-term project rollout outlook.
"Slower project rollouts and delays in the award of new tenders translate to cuts in O&G players' revenue prospects in FY15F-FY16 and a higher corresponding impact on earnings leveraged to fixed operating costs," it said.
AmResearch, however, said the impact would be more significant for domestic-centric upstream players, as opposed to more globalised operators such as Bumi Armada and SapuraKencana or downstream service providers such as Dialog Group Bhd.