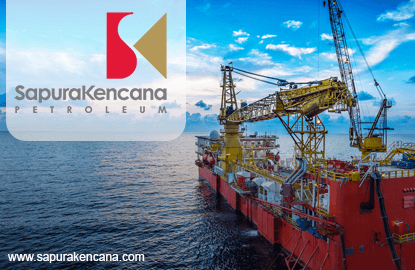 This article first appeared in The Edge Financial Daily, on March 14, 2016.
SapuraKencana Petroleum Bhd
(March 11, RM2.11)
Maintain hold with a higher target price (TP) of RM2.03: We met with the management of SapuraKencana Petroleum Bhd (SapuraKencana) to follow up on our recent sector note and to get the latest updates on the company. The focus was to have a better grasp of the group's (i) position to manage gearing; (ii) key strengths in light of the current market environment; (iii) exposure to the upstream exploration segment; and (iv) key revenue and profit drivers. This note is also an erratum to our report dated Feb 16, 2016.
In our report, we stated that the group's debt-to-equity and net debt-to-equity ratios stood at 1.44 times and 1.27 times respectively. From the meeting, we conclude that it would not have any issue with its debt and interest repayments as the borrowings are all backed by assets, which are then backed by its existing contracts. With the completion of the recent refinancing in December 2015, all of its debts have six to seven years' average tenure.
On Dec 14, 2015, it signed a Murabahah term financing facility of up to US$2.1 billion with a consortium of Malaysian, regional and international banks, which is a six-year multi-currency facility. 
SapuraKencana has managed to sustain its drilling activities at a respectable level. The current utilisation rate stands at 75%, with 12 out of 16 existing rigs currently servicing their contracts. We believe this is due to the long-term nature of the contracts for tender rigs, compounded by diversified capabilities of both development and production drilling, with the group holding an estimated 50% of the global market share of tender rigs.
We make no change to our financial year 2016 (FY16) to FY18 earnings per share forecasts, but we increase our TP, now based on 10.7 times calendar year 2017 (CY17) price-earnings ratio (PER), a 10% premium to our upstream sector average (previous: 9.7 times PER), due to its fully integrated business model in the upstream segment, which should provide stability in these challenging times. We retain a "hold" recommendation. — CIMB Research, March 11