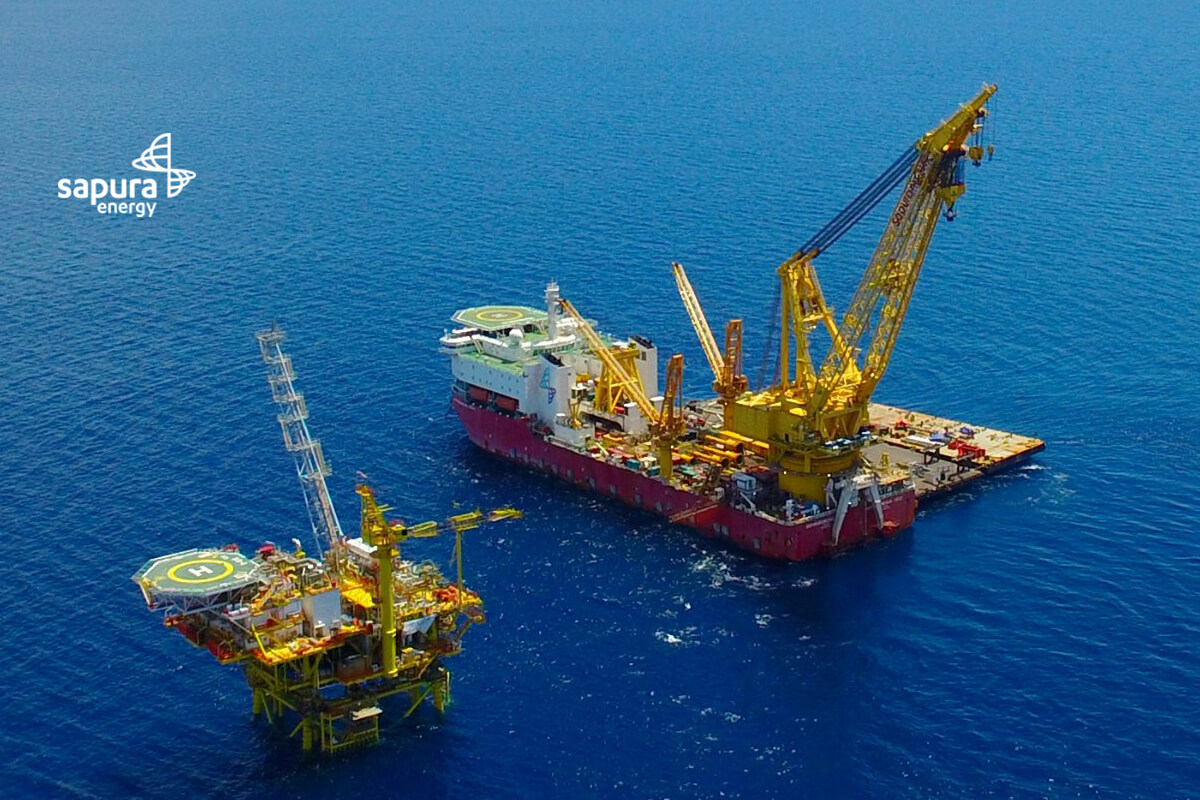 KUALA LUMPUR (Sept 17): Sapura Energy Bhd said today its wholly-owned subsidiaries and joint venture (JV) have been awarded contracts and contract extensions with a combined value of approximately RM840 million across Mexico, Brazil and Ivory Coast.
In a Bursa Malaysia filing today, oil and gas support services provider Sapura Energy said the Mexico and Brazil contracts involve engineering and construction work while the Ivory Coast contract involves a drilling project.
"The contracts announced herein will have no effect on the issued capital of the company and is expected to contribute positively towards the earnings of Sapura Energy and its subsidiaries (the group) for the financial year ending Jan 31, 2021 (FY21) and the financial period thereafter within the duration of the contracts period," Sapura Energy said.
Sapura Energy, which did not specify individual values of the contracts, said the Mexico and Ivory Coast projects are new contracts while the one in Brazil is an extension.
On the Mexico contract, Sapura Energy said subsidiary Sapura Energy Mexicana S.A.P.I. de C.V. has been awarded a contract for the engineering, procurement, construction and installation for the Eni Mexico S. de R. L. de C.V. Amoca Project within the Offshore Block Area 1 in Mexico.
On the Ivory Coast project, Sapura Energy said subsidiary Sapura Drilling Holdings Ltd has been awarded a contract for the provision of its tender assist drilling rig "Sapura Berani" services. Sapura Energy said Sapura Drilling secured the contract from Foxtrot International LDC.
"The [Mexico] works are expected to be completed by 4QFY22," Sapura Energy said.
"The [Ivory Coast] contract scope comprises the provision of semi tender-assist drilling rig services for three wells commencing in 1QFY22 for a period of nine months offshore Ivory Coast plus one option of one well extension," Sapura Energy said.
The Petrobras contract extension in Brazil involves a JV between Sapura Energy's subsidiary Sapura Offshore Sdn Bhd 
and Seadrill Ltd's subsidiary Seabras Serviços De Petroleo S.A.
Sapura Energy said the contract involves the charter and operations of pipe laying support vessel Sapura Esmeralda. 
"Sapura Navegação Marítima S.A., a wholly-owned subsidiary of Seabras Sapura Participações S.A., a JV company between Sapura Offshore and Seabras Serviços De Petroleo, a subsidiary of Seadrill, has been awarded with 12 months' extension for the charter and service contracts respectively by Petrobras in Brazil.
"The contract scope of work comprises the provision of services and charter for installation and recovery of flexible pipes, by utilising Sapura Esmeralda in the Brazilian waters. Sapura Esmeralda shall perform all operations required for the installation of the flexible pipes, electric-hydraulic umbilical and power cables, new or used, such as loading, unloading, laying, connection between spans, vertical connection (first and second end) on submarine equipment, installation of submarine equipment and hydrostatic test, in a maximum water depth of 2,500 metres.
"The existing contract is expected to complete by April 2021 and the 12 months' extension will commence immediately after the duration of the original contract of Sapura Esmeralda ends," Sapura Energy said.
At Bursa today, Sapura Energy's share price rose 0.5 sen or 4.35% to 12 sen for a market value of RM1.84 billion. The stock saw some 36 million shares traded.