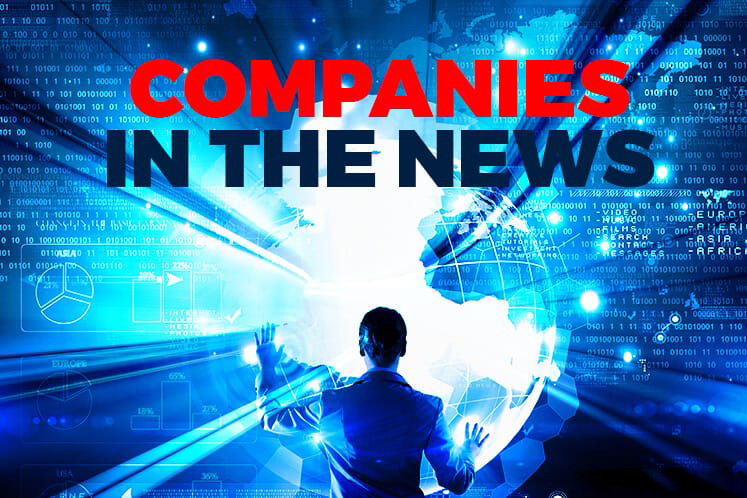 KUALA LUMPUR (July 10): Based on corporate announcements and news flow today, stocks in focus next Monday may include Sapura Energy Bhd, Mesiniaga Bhd, Matrix Concepts Holdings Bhd, Supercomnet Technologies Bhd, Sime Darby Plantation Bhd, Bina Puri Holdings Bhd, Ho Hup Construction Co Bhd, Inix Technologies Holdings Bhd and Anzo Holdings Bhd.
Sapura Energy Bhd's associate company SapuraOMV Upstream Sdn Bhd has made a discovery with a positive result in its Toutouwai-1 exploration well located in New Zealand. The group is currently working with Mitsui E&P Australia and OMV NZ on the additional work required to determine the well's commercial viability.
Mesiniaga Bhd bagged a RM10.6 million maintenance contract from the Home Ministry to be completed by June 30, 2023. The contract involves comprehensive maintenance services of hardware and software systems for National Registration Department branches.
Property developer Matrix Concepts Holdings Bhd said it is confident of surpassing its sales target of RM1.1 billion for the current financial year ending March 31, 2021, helped by the group's planned eight property launches worth RM1.04 billion. During the Movement Control Order period, the group said it received RM827 million worth of real estate bookings from buyers. Overall, it has secured RM150 million to RM250 million in monthly bookings.
Wire and cable maker Supercomnet Technologies Bhd said its latest catheter for cardiovascular use has been approved and is now listed on the US Food and Drug Administration's (FDA) website. The FDA approval means that the company can now start manufacturing the catheter for its Denmark-based client.
Sime Darby Plantation Bhd (SDP) has reached out to anti-trafficking non-governmental organisation Liberty Shared to discuss the latter's allegation that SDP uses forced and child labour to produce palm oil and related products. SDP said it welcomes and appreciates any further information from any other sources that can help the company identify the existence and root cause of any breakdowns in its system, and will always continue to close gaps and correct any lapses in its operations and supply chain.
Bina Puri Holdings Bhd plans to place out new shares — up to 10% of its enlarged issued share capital — to independent third-party investors to be identified later, to raise up to RM9.08 million, mainly to fund its existing property development and construction projects.
Ho Hup Construction Co Bhd is planning to raise up to RM82.47 million via a renounceable rights issue of redeemable preference shares (RPS) with free detachable warrants to be used for working capital and to repay borrowings. The rights RPS will have a tenure of five years, with a dividend rate of 5% per annum.
ACE Market-listed Inix Technologies Holdings Bhd received an annual general meeting requisition from its shareholders to remove its non-independent and non-executive director Mohd Anuar Mohd Hanadzlah from its board.
CSTME Resource Sdn Bhd has exited Anzo Holdings Bhd's substantial shareholders list after a short three-week stint as its largest shareholder. CSTME emerged as Anzo's largest shareholder with an indirect 11.62% stake on June 23, just two days before Anzo announced on June 25 that it had inked an agreement with CSTME for RM1.3 billion over a period of 40 months.