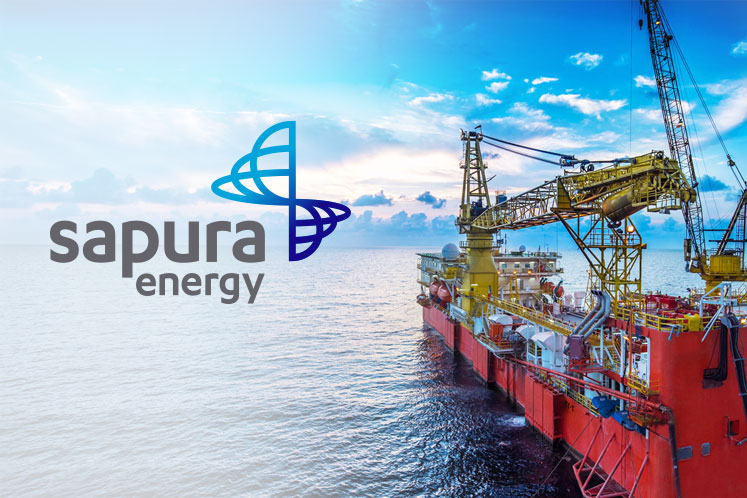 KUALA LUMPUR (April 29): Sapura Energy Bhd's fourth quarter net loss from continuing operations widened to RM4.23 billion from RM2.23 billion a year earlier, as revenue fell and the oil and gas (O&G) support services firm made asset impairment provisions. The industry is bracing for the full impact of the Covid-19  pandemic, it said.
In a statement to Bursa Malaysia today, Sapura Energy said revenue fell to RM1.11 billion in the fourth quarter ended Jan 31, 2020 (4QFY20) from RM1.49 billion in the previous year, mainly due to lower revenue from its engineering and construction (E&C) segment.
Like its international O&G peers, such as McDermott and TechnipFMC, Sapura Energy has booked in sizable impairment.
"In the current quarter, the group has made a provision for impairment on goodwill on consolidation of RM3.04 billion (4QFY19: RM108.4 million) and a provision for impairment on property, plant and equipment of RM240.9 million (4QFY19: RM1.41 billion). 
"The impairments were necessary due to the prolonged recovery expected in the industry. An additional provision of RM438.8 million was recognised in anticipation of delays and prolonged durations to current projects arising from restricted movement and lockdown measures in multiple jurisdictions brought about by the Covid-19 global pandemic, as well as taking into consideration current market conditions," Sapura Energy said.
For the full year, Sapura Energy said cumulative FY20 net loss from continuing operations widened to RM4.56 billion from RM2.71 billion a year earlier. Revenue was, however, higher at RM6.45 billion versus RM4.57 billion.
Sapura Energy said the drop in demand arising from the global lockdowns besides the inability of producing nations to agree on output cuts has led to significant downward pressure in oil prices. 
It said low oil prices and continued uncertainty on its medium term outlook has prompted clients to be more conservative in future investments and spending. Many companies have announced reductions in capital expenditure, resulting in deferments or cancellations of announced projects, according to the company.
"Having weathered the previous downturn, the group has in place an agile strategy designed for the cyclical nature of the industry with strategies to improve execution capabilities. The group is well-positioned to withstand current challenges and be able to capture opportunities when the market recovers. The group's orderbook currently stands at RM13.5 billion. The group remains focused on pursuing new opportunities in various regions including the Middle East, Africa and Americas.
"The group has also made a provision for impairment on goodwill and assets of RM3.3 billion for the E&C and drilling segments due to an expected prolonged recovery resulting from the current effects of the low oil prices and Covid-19 global pandemic. The refinancing exercise currently undertaken by the group and expected to be completed by 4QFY21 will enhance our financial position.
"The board anticipates the challenging environment to remain in the short to medium term. The group is committed to navigating through the downturn by effective implementation of key initiatives to optimise cost and improve operational efficiencies," Sapura Energy said.
At Bursa's 12:30pm break today, Sapura Energy's share price settled up 0.5 sen or 6.25% at 8.5 sen for a market capitalisation of RM1.36 billion. The stock saw some 63 million shares traded.