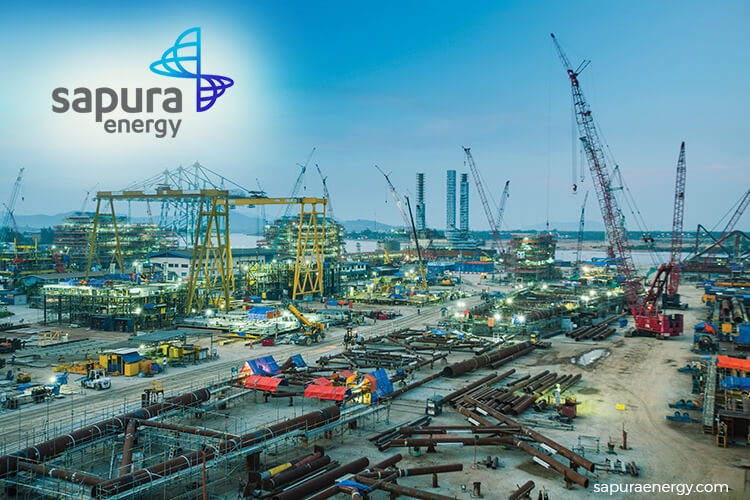 KUALA LUMPUR (March 31): Sapura Energy Bhd, formerly known as SapuraKencana Petroleum Bhd, saw its net loss for the fourth quarter ended Jan 31, 2017 (4QFY17) narrow to RM172.3 million, from RM1.29 billion a year earlier, on lower provision for impairment.
Revenue fell 18.8% to RM1.81 billion from RM2.23 billion in 4QFY16, the group said in a Bursa Malaysia filing today.
The provision for impairment on property, plant and equipment (PPE) and oil and gas (O&G) properties stood at RM282.7 million, compared with RM1.14 billion in 4QFY16.
The group said that excluding the provision for impairment on PPE and O&G properties of about RM282.7 million, impairment on investment of RM28.3 million, deposit on acquisition of O&G assets written off amounting to RM172.5 million and changes in provision of RM80.9 million, profit before taxation stood at RM667.9 million, down 52.6% from RM1.41 billion in 4QFY16.
Sapura Energy has declared a single tier interim dividend of 1 sen per share, which will go ex on April 12 and is payable on April 28.
For the full financial year (FY17), the group saw its bottom line return to the black with a net profit of RM208.3 million from a net loss of RM791.6 million in FY16. This was despite revenue falling by 24.9% to RM7.65 billion from RM10.2 billion.
At the end of the morning trading session, Sapura Energy shares were up 1.08% at RM1.87, giving a market capitalisation of RM11.2 billion.