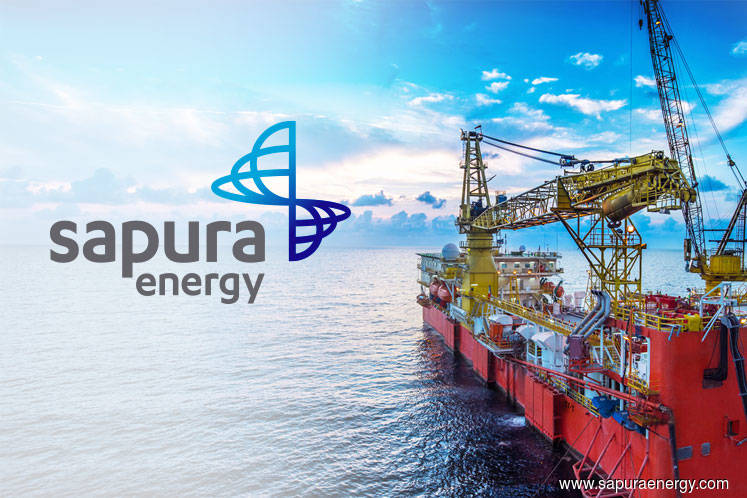 KUALA LUMPUR (Dec 5): Sapura Energy Bhd posted its third straight quarterly loss, despite revenue increasing 47.4% to RM1.78 billion in the third financial quarter ended Oct 31, 2019 (3QFY20), from RM1.21 billion a year ago.
The group saw its net loss for the three months ended Oct 31, 2019 (3QFY20) triple to RM100.89 million, from RM31.09 million in 3QFY19.
However, loss per share for the current quarter was down at 0.63 sen for 3QFY20, compared with 1.69 sen for 3QFY19, due to dilution pursuant to issuance of options granted under an employee stock option.
In a bourse filing today, Sapura Energy attributed the wider quarterly net loss partly to the engineering and construction (E&C) segment recording a lower pre-tax profit of RM16.1 million for 3QFY20, due to lower project margins and lower share of profit from associates and joint ventures. Its drilling segment also recorded a higher pre-tax loss of RM48.2 million for the current quarter, mainly due to lower operating days pending commencement of the new contracts.
This was offset by the exploration and production segment, which recorded a pre-tax profit of RM14.3 million in 3QFY20, compared with a pre-tax loss of RM1 million in 3QFY19, due to a one-off adjustment relating to the amount for depletion, depreciation and amortisation arising from the strategic partnership with OMV AG.
Meanwhile, Sapura Energy attributed the higher quarterly revenue to contribution from its E&C business segment, in line with the higher activities during the current quarter.
The group reported a wider net loss of RM326.3 million for the cumulative nine months (9MFY20) compared with RM292.88 million a year ago, even though revenue grew 73.1% to RM5.34 billion from RM3.08 billion in 9MFY19.
"Our performance in the first nine months reflected our resilience to sustain our businesses amidst prevailing market conditions. We will continue to focus on turning the corner, as we further enhance operational performance and identify and pursue opportunities globally," said Sapura Energy president and group chief executive officer Tan Sri Shahril Shamsuddin in a separate statement.
Going forward, Sapura Energy said the outlook for the oil and gas industry remains challenging.
"Sapura Energy remains resolute in its strategy to continue to pursue more global opportunities by leveraging on its capabilities, track record and strong asset base," it added.
The group's orderbook stood at RM15.1 billion with cumulative new contract wins to-date in FY20 of RM3.7 billion.
"The group's bid funnel remains robust with significant growth opportunities in the Middle East, Africa and the Americas in the near to medium term. Nevertheless, the competition is expected to remain intense. The group is optimistic in its ability to remain competitive to further grow its orderbook in existing and new markets," Sapura Energy said.
"The group is strengthening its resource capacity to address the higher volume and operating in new markets, as well as for new customers," it added, noting it is confident it has put in place the necessary initiatives to enhance operational performance.
Sapura Energy shares ended up 0.5 sen or 1.85% at 28 sen in morning trade, bringing a market capitalisation of RM4.32 billion.
Read also:
Sapura Energy secures jobs worth RM615 mil 
Sapura Energy hopes to grow drilling rig fleet