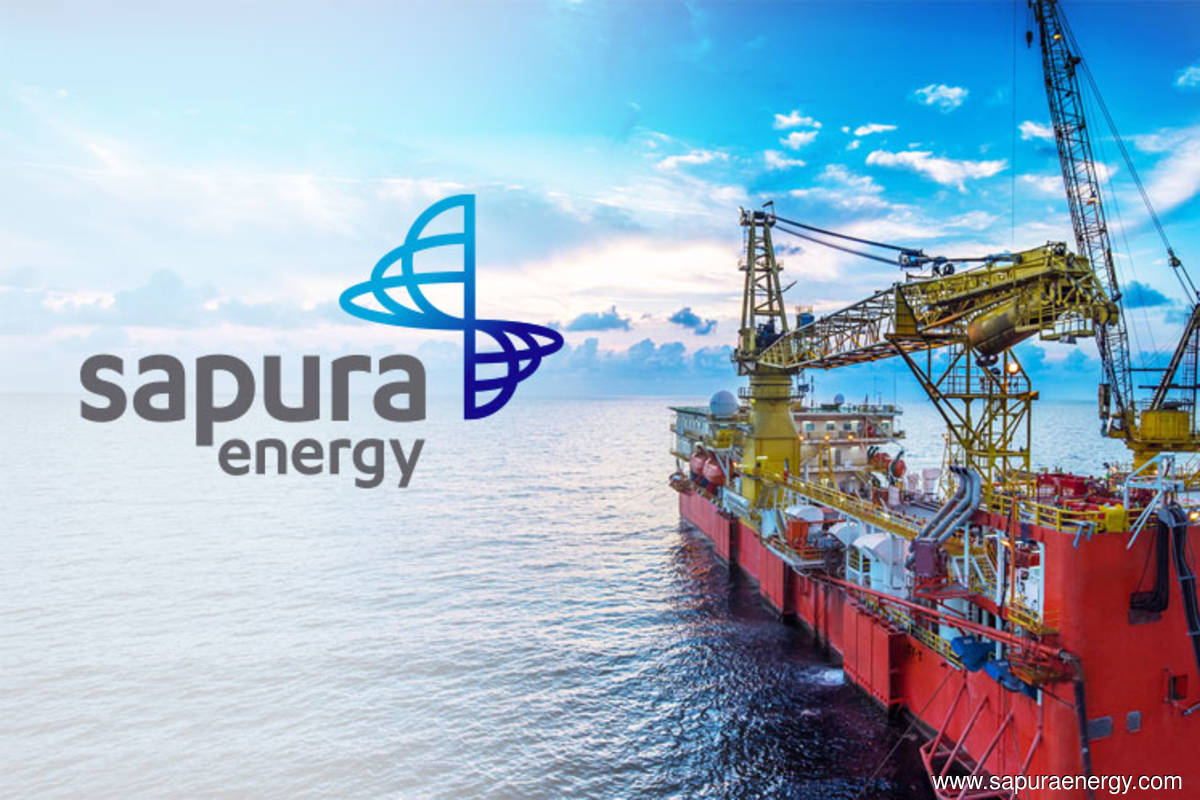 KUALA LUMPUR (Sept 30): Sapura Energy Bhd reported its third straight quarter of losses due to recognition of foreseeable losses and higher project costs.
In its second financial quarter ended July 31, 2021 (2QFY22), the integrated oil and gas (O&G) services provider saw its net loss widen to RM1.52 billion from RM97.07 million in the preceding quarter.
Revenue for 2QFY22 dropped 49.2% to RM747.12 million compared with RM1.47 billion in 1QFY22, mainly due to lower revenue recognition from the engineering and construction (E&C) and operations and maintenance (O&M) business segments.
On a year-on-year basis, Sapura Energy sank into the red from a net profit of RM23.74 million in 2QFY21, as revenue fell by 38.7% from RM1.22 billion a year ago.
For the cumulative six months ended July 30, 2021 (1HFY22), the group registered a net loss of RM1.61 billion against a net profit of RM37.95 million a year ago. Revenue fell 13.9% to RM2.22 billion from RM2.58 billion in 1HFY21.
In a statement on Thursday, Sapura Energy group chief executive officer Datuk Mohd Anuar Taib said the group bore the brunt of both the direct and indirect costs of the Covid-19 pandemic.
"We are currently negotiating amicable solutions with our clients, but in these extraordinary times, clients are cautious and reluctant to resolve claims quickly," he said.
Sapura Energy estimates that cumulated Covid-19 direct costs have escalated to RM397 million as of 2QFY22, with RM111 million incurred in 1HFY22.
"The consequential costs arising from these can be between twice to four times, depending on the type of project.
"The impact of the pandemic to operations, coupled with project execution delays primarily in Taiwan and India, resulted in the group's disappointing performance in the current quarter," he said.
Turnaround efforts hampered by liquidity concerns
Going forward, Sapura Energy is expecting the current hurdles and uncertainties to continue in the second half of the year.
"Turnaround efforts have also been hampered by liquidity concerns. The group is engaging with parties and lenders on short and long-term portfolio actions to expedite improvements in our cash flow and debt situation. We are intensifying and hastening the pace of our reset journey," said Anuar.
At the end of July 2021, Sapura Energy's cash and cash equivalents stood at RM695.4 million, while borrowings totalled RM10.88 billion.
Anuar said the group is reviewing its capital structure and financial framework, as well as the operating model and future business direction.
To lead this effort, the group has set up a board restructuring taskforce to provide oversight and support to the management team.
Sapura Energy shares closed down half a sen or 4.17% to 11.5 sen on Thursday, with 55.76 million shares changing hands. Its market capitalisation stood at RM1.76 billion.
Read also: 
Sapura Energy's indirect units bag contracts worth RM2.64 bil in Australia, Brazil