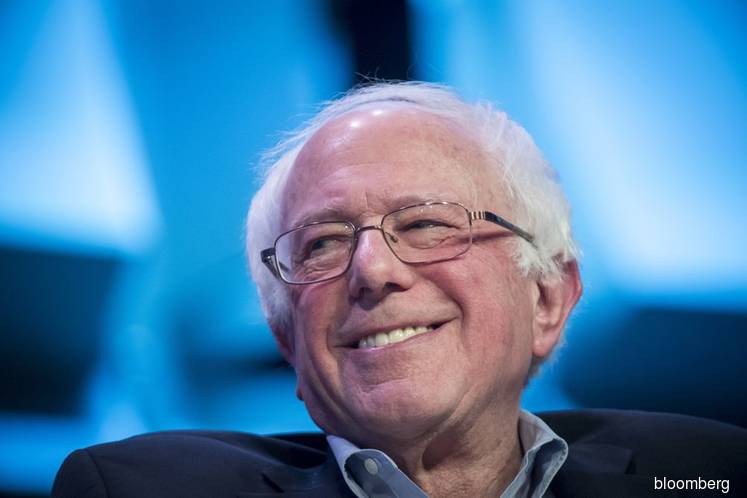 (Jan 20): Bernie Sanders again denied telling Elizabeth Warren that a woman can't be elected president, but said he believes gender is among a range of issues that can affect a candidate's level of acceptance among some voters.
"It is hard for me to imagine how anybody in the year 2020 would not believe that a woman could become the president of the United States," Sanders said Sunday on New Hampshire Public Radio after saying he didn't want to get into "a private conversation" from 2018.
Sanders said that former Secretary of State Hillary Clinton won the popular vote against Donald Trump in 2016, and said "the media has blown" up his alleged comments to Warren in a private conversation about their political ambitions. He has denied saying a woman couldn't be elected in 2020, but Warren has insisted he did.
The Vermont senator said that a generation ago, most people would have said it was doubtful an African American could be elected president, as Barack Obama was in 2008 and 2012. "The world has changed," he said.
"There ain't no perfect candidate out there," Sanders said. "Everybody brings some negatives." For example, both his own advanced age and Pete Buttigieg's young age could play into some voters' calculations, he said.
"There are a lot of people who say I like Bernie, he's a nice guy, but he's 78 years of age," he said. "If you're looking at Buttigieg, he's a young guy. People will say he's too young to be President."
COMING UP:
Top-tier Democratic presidential candidates will be in Columbia, South Carolina, on Monday for events to mark the Martin Luther King Jr. Day holiday
The candidates will debate again in New Hampshire on Feb. 7.
The first-in-the-nation Iowa caucuses will be held Feb. 3. The New Hampshire primary is Feb. 11. Nevada holds its caucuses on Feb. 22 and South Carolina has a primary on Feb. 29.
(Michael Bloomberg is also seeking the Democratic presidential nomination. He is the founder and majority owner of Bloomberg LP, the parent company of Bloomberg News.)