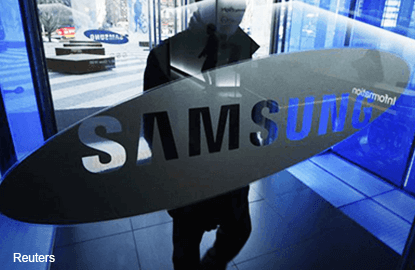 SEOUL: Samsung Electronics Co is preparing to cut 10% of workers at its headquarters, according to a Korean newspaper, as the world's biggest smartphone maker loses sales to Apple Inc and Chinese vendors.
Samsung is targeting workers in the human resources, public relations and finance departments, the Korea Economic Daily reported yesterday, citing people it didn't identify. The Suwon, South Korea-based company also plans to cut some expenses next year, the report added.
The moves come after new high-end Galaxy smartphones failed to impress consumers, triggering five straight monthly declines and wiping out more than US$40 billion (RM173.6 billion) in Samsung's market value since April. The company's share of global smartphone shipments fell more than three percentage points in the second quarter, and it's no longer the top seller in China, the world's biggest mobile-phone market.
"Cutting jobs is the easiest way to control costs and Samsung's spending on mobile business could also be more tightly controlled," said Chung Chang Won, an analyst at Nomura Holdings Inc in Seoul. "Samsung's preparing to tighten its belt as it isn't likely to see rapid profit growth in the years to come."
The company had a total of 98,999 employees at its headquarters as of June 30, according to a regulatory filing.
Samsung tried to attract customers before this week's product launch from Apple by advancing the release of new Galaxy models. Yet that failed to ease market concerns about its second-half earnings, when technology companies typically benefit from the year-end holiday shopping season. — Bloomberg
This article first appeared in digitaledge Daily, on September 9, 2015.