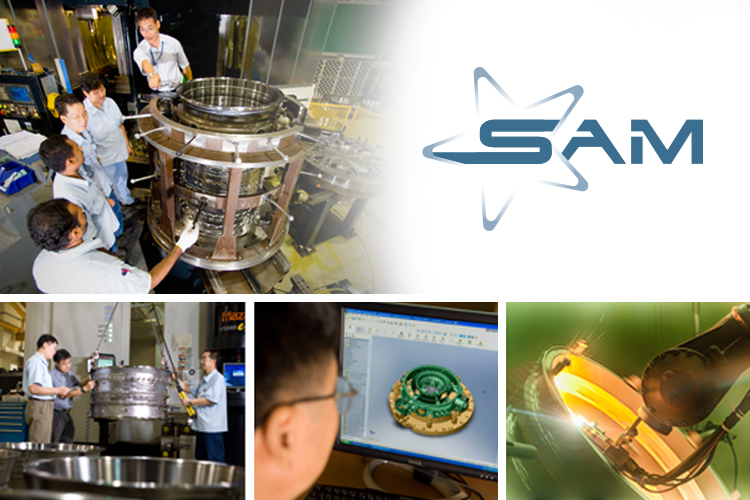 KUALA LUMPUR (June 5): SAM Engineering & Equipment (M) Bhd's net profit dropped 33.53% for the fourth quarter ended March 31 (4QFY20) to RM14.91 million or 11.04 sen per share, from RM22.44 million or 16.6 sen per share a year ago, despite higher revenue.
Its quarterly revenue grew nearly 30% to RM253.65 million in 4QFY20 from RM195.76 million in the previous corresponding quarter. The revenue growth was fuelled by better business in the equipment segment, which saw increase in demand from the data storage and semiconductor customers.
Its board of directors has declared the first single tier dividend of 14.76 sen, payable on August 26. The entitlement date was fixed on July 28.
In a Bursa filing, the company attributed the drop in quarterly earnings to lower performance of its aerospace segment, unfavourable sales mix and higher impairment of receivables and contract assets in accordance with MFRS 9 due to higher forward default rate as well as unfavourable foreign exchange movements.
For the full financial year ended March 31, 2020 (FY20), its net profit was slightly higher RM79.82 million or 59.06 sen per share, versus RM78.51 million or 58.09 sen per share last year. Annual revenue surged 24% to RM938.66 million from RM754.96 million in FY19.
Commenting on prospects, the company said its aerospace business is affected by the disruption and decrease in air travel which has curtailed demand from the airlines and air-framers.
"With airlines deferring and, in some cases, cancelling new aircraft deliveries, air-framers have reduced their aircraft production rates by at least one-third in year 2020," said SAM Engineering.
Nevertheless, the company highlights that there could be potential opportunities as some of its customers may move products into this region to mitigate supply chain risk.
Furthermore, the company said its outlook for the equipment business remains strong, largely driven by increased demand from the medical, telecommunications and the electronics industries.
"Over the last two months, the equipment division has been ramping up its production capacity to recover from previous mandated facility closures and support customers demand increase.
"We have been actively redeploying excess resources from the aerospace business to support the equipment business. Concurrently, we are working closely with equipment customers to explore more business opportunities, to back-fill sales drops from the aerospace business," the company said.
SAM Engineering gained one sen to close at RM5.76 today for a market capitalisation of RM779 million. Year to date, the stock has fallen 27.46%.