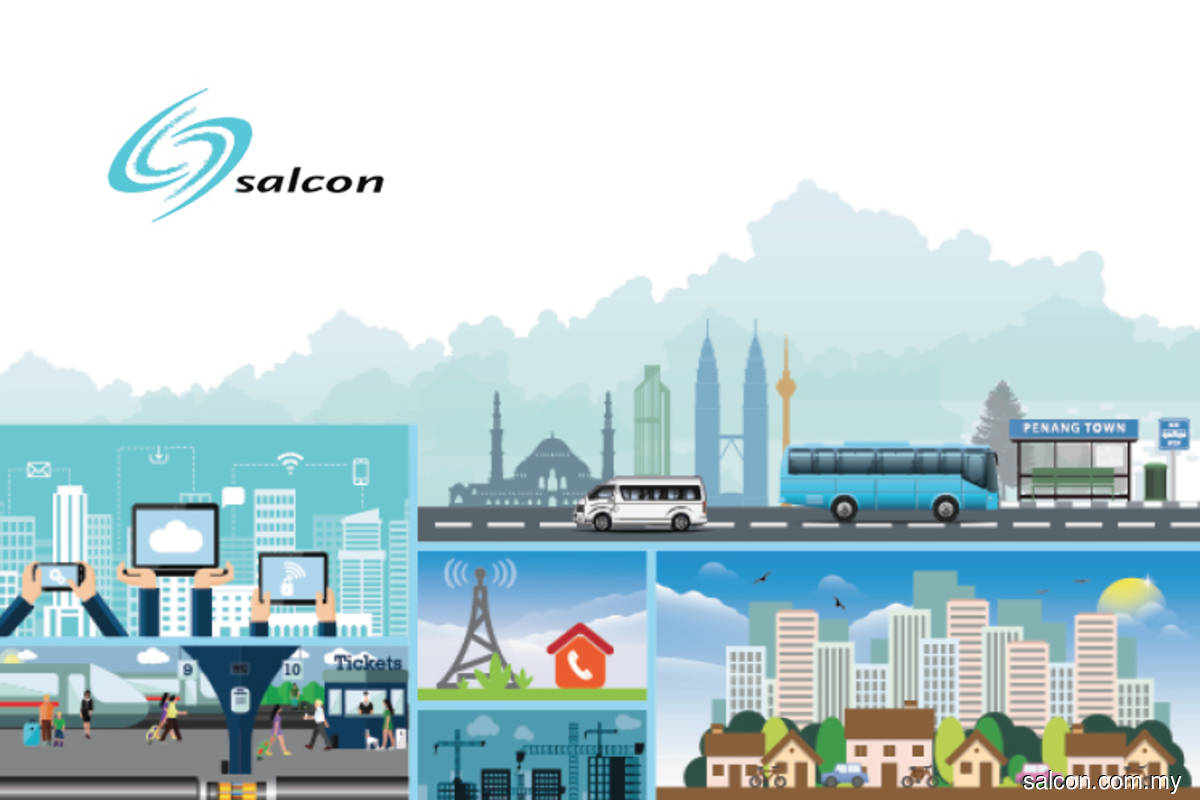 KUALA LUMPUR (Nov 12): Salcon Bhd too could not resist the temptation to grab a share of the supernormal profit in the rubber glove industry.
The water and wastewater engineering firm, whose share price has more than doubled within a month, announced its plan to diversify into the glove manufacturing business.
Salcon said it intends to buy a 51% stake in glove manufacturing company JR Engineering and Medical Technologies (M) Sdn Bhd (JR) for RM28.56 million.
Salcon's subsidiary Nusantara Jasakita Sdn Bhd (NJSB) has entered into a share sale agreement with JR, according to a statement.
The proposed acquisition comes with a profit guarantee of RM10 million a year for the coming three financial years ending Dec 31, 2021 (FY21) until FY23.
"With an annual production of over 336 million gloves from four single former production lines in their factory located in Zurah Industrial, Rasa, Hulu Selangor, JR is currently operating beyond its capacity," said Salcon.
Thus, in order to cater to the spike in demand in specific export markets, the group is targeting to ramp up its production capacity by an additional 12 lines to a total of 16 production lines within a year, at an estimated capital expenditure of RM150 million, to be funded via internally generated funds and bank borrowings.
This will bring the total group's annual production capacity to three billion pieces.
At present, JR has already in place the necessary approvals such as the Food and Drug Administration (FDA) certification and the CE Marking Certification (CE) that will enable it to export to the US, European market, and other countries.
"Upon completion of the transaction, Salcon will have immediate access to a trained labour force, existing customers and an immediate source of revenue whilst cutting down on lengthy product approval and registration processes," said Salcon's executive director Datuk Eddy Leong.
JR's managing director Ganesan Subramaniam will continue to helm its operations, together with his management team.
"The acquisition is well aligned with Salcon's strategy of growth and diversification. We are confident the resulting significant synergies, economies of scale and enlarged market presence will strengthen the group's growth profile and bring greater long-term value to our stakeholders," he added.
Although there are other manufacturers ramping up production capacity and new entrants venturing into this sector, Leong believes a structural change in usage of gloves will ensure there will be continued and strong demand in the market in the near to mid term.
Prior to the announcement, Salcon's share price had already shot up to 38 sen — the highest level since July 2018 from 18 sen early last month.