This article first appeared in The Edge Malaysia Weekly, on April 26, 2021 - May 02, 2021.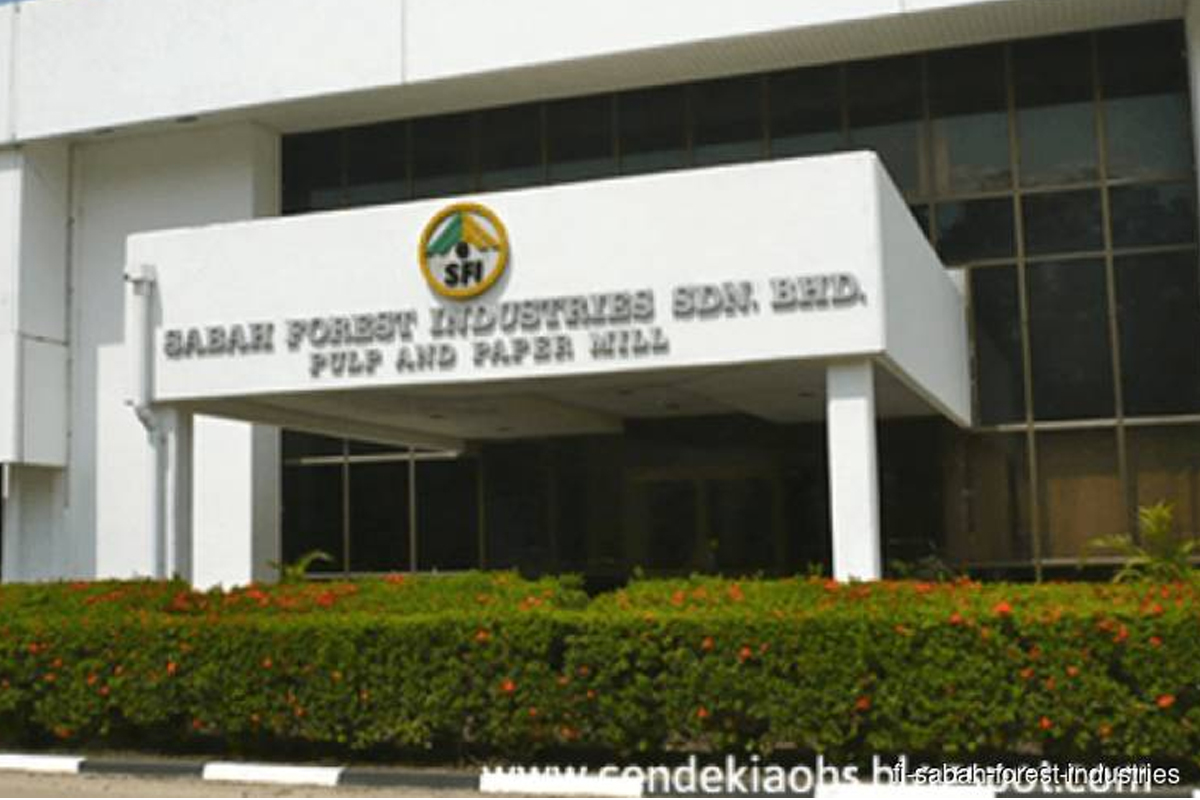 THE Sabah Forest Industries Sdn Bhd (SFI) saga seems to be going from bad to worse, as workers at the pulp and paper mill in Sipitang have not been paid their salaries since February 2021, amid the tussle between Pelangi Prestasi Sdn Bhd and the state government.
A manager who works for SFI confirms that the workers, including the managers, have not been paid since February 2021. He says the receiver and manager responsible for SFI, Grant Thornton Consulting Sdn Bhd, has not received salary payments from Pelangi Prestasi.
"Yes, we have not been paid since February, because the money has stopped coming from Pelangi Prestasi. We don't know why Pelangi Prestasi has stopped paying our salaries," says the manager, who declined to be named as he is not authorised to speak to the media.
In recent weeks, social media has been abuzz with postings on this matter, with pictures of people, said to be SFI workers, pleading with the Sabah state government and Chief Minister Datuk Seri Hajiji Noor to intervene.
It is not clear whether the pulp and paper mill is still operating. SFI has been under receivership since at least 2017, with Maybank Trustees Bhd appointing Grant Thornton Consulting (M) Sdn Bhd as the receiver and manager.
Questions sent to Grant Thornton Consulting went unanswered as at press time. Representatives of Pelangi Prestasi, which is owned by tycoon Tan Sri Syed Mokhtar Albukhary, also refused to comment.
To recap, in March 2018, Pelangi Prestasi won a tender, called by Grant Thornton Consulting, to acquire all the assets of SFI for RM1.2 billion.
SFI has a production capacity of 240,000 tonnes per annum (TPA) for pulp and 144,000 TPA for paper, while its timber complex has a production capacity of 2,000 cubic metres of sawn timber and 4,000 cubic metres of plywood per month.
In addition, the company has access to about 50,000ha of land planted with eucalyptus and acacia trees. It also has a dedicated jetty with two berths for vessels with a maximum capacity of 15,000 deadweight tonnage.
Under the sale and purchase agreement signed with Grant Thornton, the receiver and manager was to procure fresh timber licences from the Sabah government for Pelangi Prestasi as SFI's existing timber licences cannot be transferred to a third party.
A month after Parti Warisan Sabah took office following the 14th general election in May 2018, new terms for fresh timber licences were introduced, in addition to the terms approved by the previous administration.
One of the new terms required Pelangi Prestasi to enter into an agreement with a pulp and paper operator approved by the state government in a bid to revive the operations of SFI's mill.
Pelangi Prestasi then applied for a judicial review of the state's decision to impose new conditions on the company's application for fresh timber licences in June 2019, which was granted by the Kota Kinabalu High Court.
The matter has been in the court system for almost two years.
As part of the terms for the acquisition of SFI, Pelangi Prestasi had pledged to pay the salaries of all SFI workers between March 15, 2018, and Jan 29, 2019, and to settle 50% of all unpaid salaries between Jan 1, 2018, and March 14, 2018, amounting to RM2.87 million.
However, according to a source who used to represent Pelangi Prestasi, the management decided to keep on paying the salaries of SFI's workers. That was until the payments stopped in February this year for reasons that are not entirely clear.
SFI was established in 1982, with the Lion Group as its major investor. In 2007, the Lion Group sold its 98% stake to Ballarpur Industries Ltd for US$261 million, as it was undergoing a restructuring to reduce its debts.
However, Ballarpur — a subsidiary of Avantha Group, and at one time, India's largest pulp and paper manufacturer — also got caught in a debt situation, and wanted to sell its stake in SFI. In 2017, a company called Pandawa Sakti Sdn Bhd was said to be acquiring SFI from Ballarpur for a reported US$500 million.
However, the deal fell through for unknown reasons.
It has been reported previously that the Sabah government had appointed a China-based company, Lee & Man Paper Manufacturing Ltd, for the acqusition of SFI.