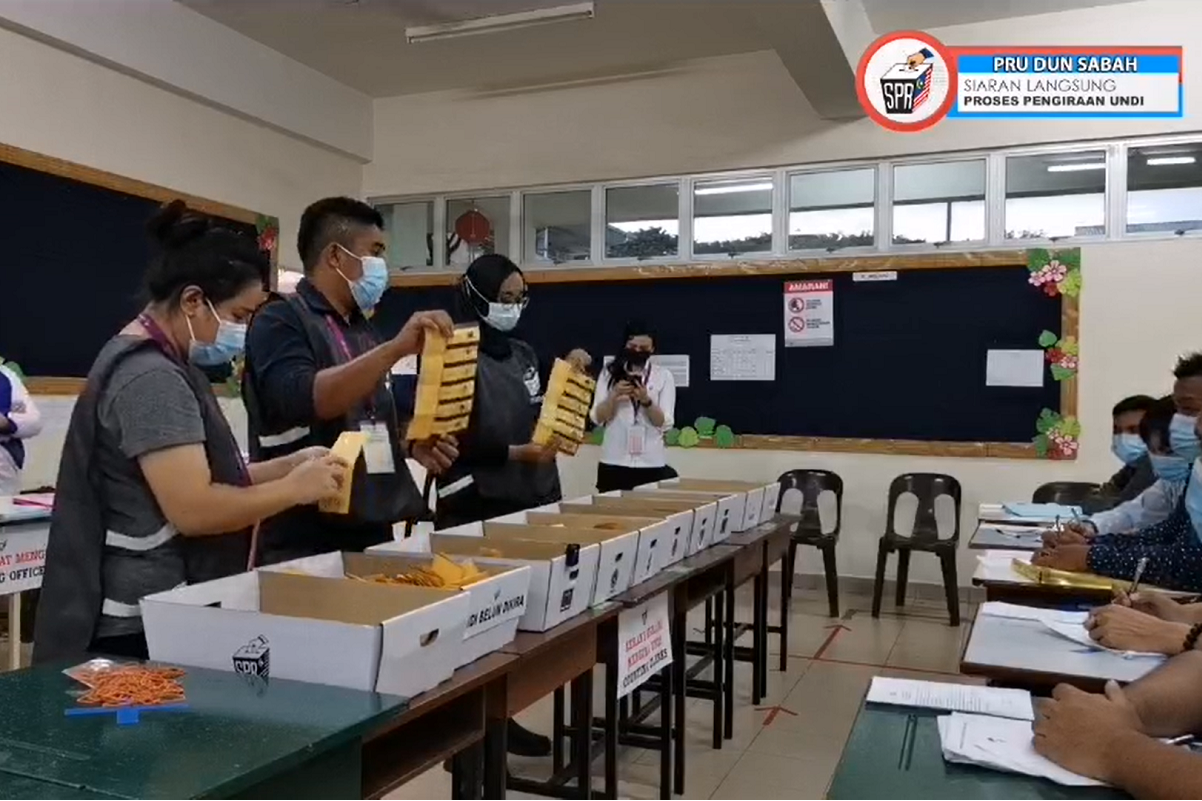 KOTA KINABALU (Sept 26): All the 741 polling centres for the 73 Sabah State Legislative Assembly seats in the 16th state election closed at 5pm today.
Some polling centres closed earlier because they did not have many voters. In fact, there were polling centres that closed at 2pm or 3pm.
The polling process went smoothly for nine and a half hours without any untoward incidents after the polling centres opened at 7.30am.
With the close of polling, the vote-counting process has begun to determine who will get to rule Sabah for the next five years.
Election Commission (EC) chairman Datuk Abdul Ghani Salleh had been reported as saying earlier that full results of the election were expected to be available at about 10pm.
The Sabah Information Department reported on its Facebook page that two ballot boxes ferried by a helicopter from Pulau Mantanani were the earliest to be taken to the vote-tallying centre.
EC said that 20 helicopters would be carrying ballot boxes from the interior areas of Sabah.
Several candidates cast their ballots in the final two hours of voting.
They included PCS president contesting in Bongawan, Datuk Seri Anifah Aman, who voted at Sekolah Kebangsaan Kg Brunei, Membakut at about 3.50pm.
The Warisan candidate for Sungai Sibuga, Datuk Armani Mahiruddin, voted at SMK Merpati, Sandakan at 3.17 pm.
The final voter turnout has yet to be announced by EC.
A total of 447 candidates from 15 parties are vying for the 73 seats, including 13 new ones.
For more stories on the Sabah election, click here.