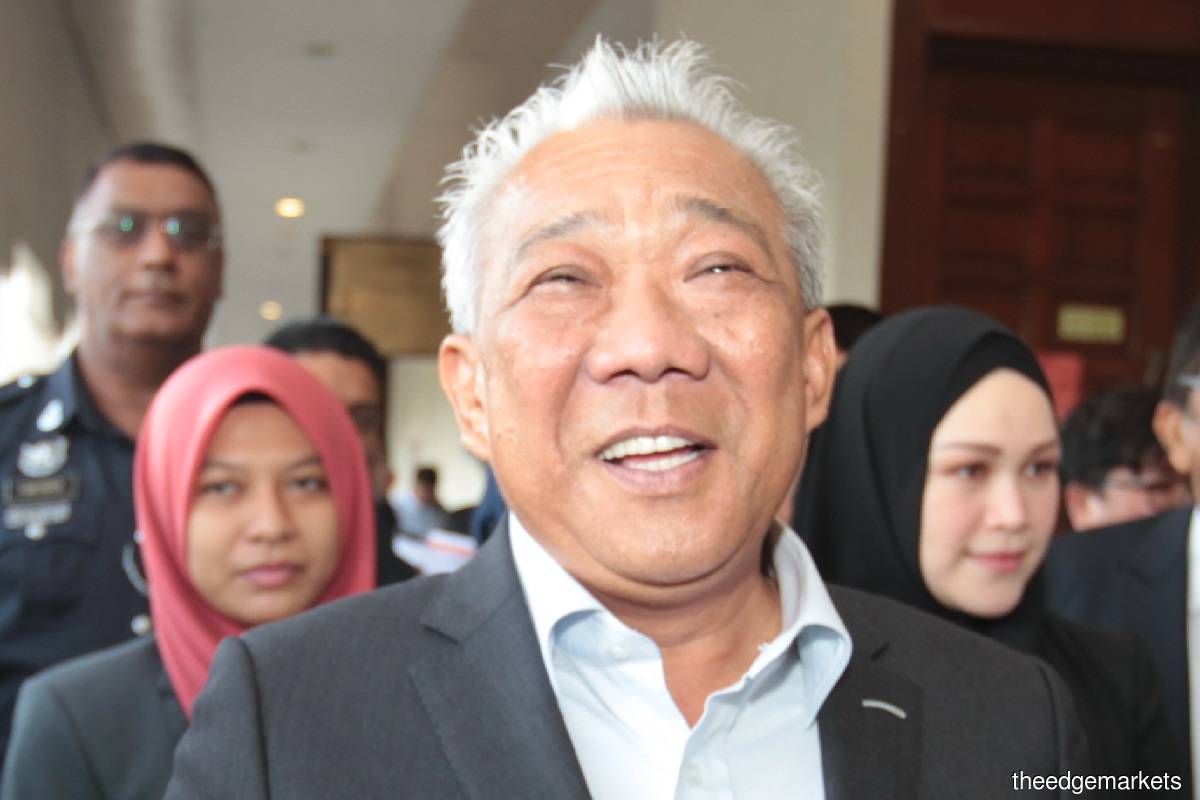 KOTA KINABALU (Aug 2): Sabah Barisan Nasional (BN) and allied parties including Parti Pribumi Bersatu Malaysia, Parti Bersatu Sabah, and Parti Solidariti Tanah Airku Rakyat Sabah will be contesting in all 73 seats of the State Legislative Assembly in the coming state election.
Sabah BN comprises Umno, MCA, and Parti Bersatu Rakyat Sabah.
Sabah BN chairman Datuk Seri Bung Moktar Radin said BN would be holding negotiations with its allied parties on the division of seats for the election in a day or two and gave assurance that negotiations would be completed in two weeks.
"Today, we decided that we will be contesting in 73 seats to challenge [Parti] Warisan Sabah. This means Sabah Umno will be negotiating in a day or two with our allies who are not pro-Warisan.
"This is important as we want to ensure victory in the coming state election," he said after chairing an Umno Political and Liaison Bureau Meeting at the state Umno headquarters here today.
Bung Moktar, who is also Sabah Umno Liaison Committee chairman, said after completing negotiations, the party would finalise the seats to be contested including the announcement of the full list of candidates for the state election.
Sabah Umno is now identifying the eligible candidates to contest on the party's ticket and would be fielding 85% to 90% new faces in the state election, he said.
For the state election, Bung Moktar said Sabah Umno hoped to contest in more than the 32 seats it contested during the 14th general election.
Bung Moktar, who also confirmed contesting in the new Lamag state constituency, said this election would be extraordinary for all parties including Warisan.
"However, what is important is that we (Umno) should assured the voters and people in the urban and rural areas as well as youths that this election is in the new normal and the people would be waiting for new offers, which could be fulfilled and implemented.
"Sabah Umno will be giving new offers [in this election] to ensure stability, security, and the economic development of the people," he said.
Meanwhile, Bung Moktar when asked who would be the Sabah chief minister from Umno, he said: "There are many candidates [for chief minister]. I could, my deputy could (Datuk Jeffrey Arifin), Datuk [Abdul] Rahman [Dahlan] also could be chief minister."
The Sabah state election was called following the dissolution of the State Assembly announced by Chief Minister Datuk Seri Mohd Shafie Apdal last Thursday after it received the consent of the Yang Di-Pertua Negeri Tun Juhar Mahiruddin.