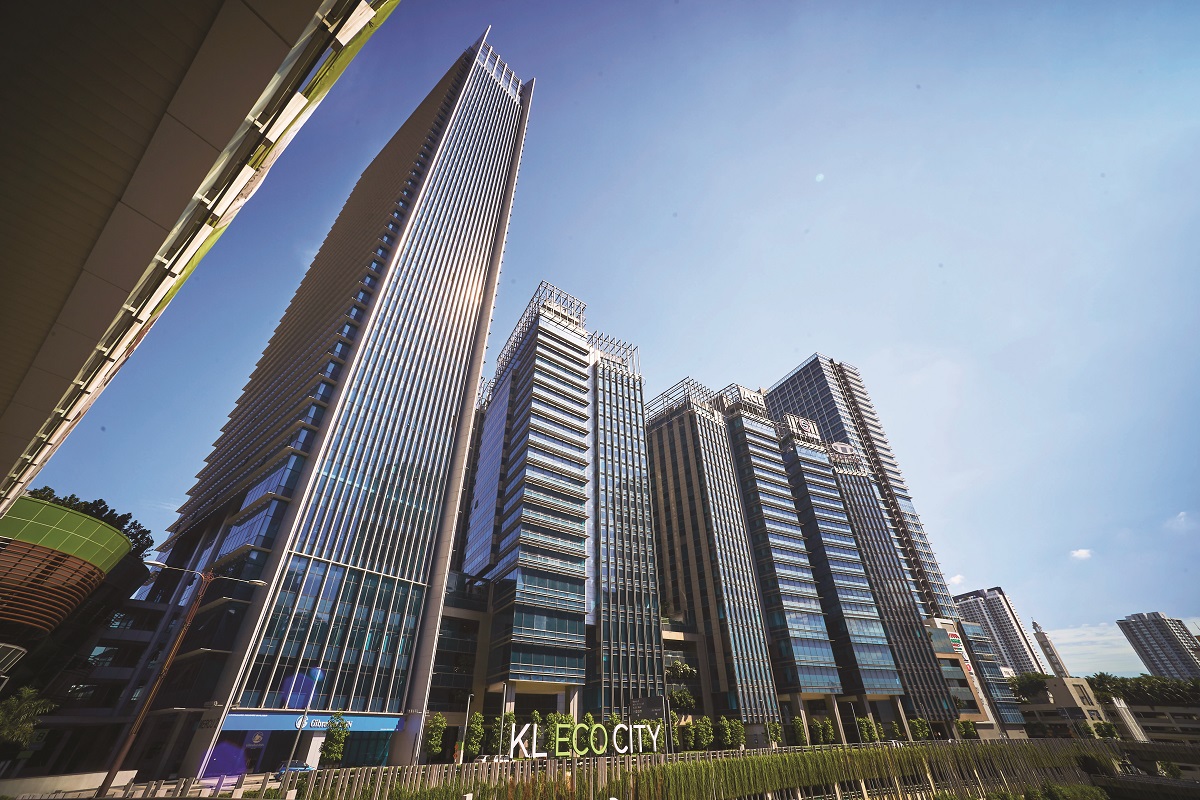 PETALING JAYA (Oct 4): KL Eco City (KLEC), Kuala Lumpur is now a Multimedia Super Corridor (MSC) Cybercentre. With Mercu 2, a corporate office tower located within KLEC, as the approved designated premises for MSC Cybercentre by Malaysia Digital Economy Corporation (MDEC), this means the entire KLEC is demarcated as an MSC Malaysia Cybercentre.
"We are happy that KLEC is now recognised as an MSC Cybercentre. The status is an added boost for businesses and corporations who are looking for office spaces that are in line with their business strategy of digitalisation," said S P Setia Bhd executive vice-president Tony Ling in a press release.
MSC Cybercentre status is awarded to cities, townships or large building complexes for providing dedicated and specialised industry areas for MSC-status companies or information and communications technology (ICT)-facilitated businesses to locate their operations.
The MSC Malaysia Bill of Guarantees entitles qualified entities to a set of incentives, rights and privileges. It includes financial incentives, allowances in employing foreign knowledge workers in ICT/IT-related fields, freedom of ownership and to source capital globally, the ability to tender for Malaysia's ICT/IT infrastructure contracts and access to MDEC's one-stop centre for ICT/IT-related solutions.
KLEC is strategically located between Petaling Jaya and Bangsar in Kuala Lumpur, and is connected to an LRT-KTM integrated rail hub and Mid Valley City. The development comprises prime commercial office towers, retail outlets, luxury residential towers and a chic business class hotel with an estimated gross development value (GDV) of RM7 billion.