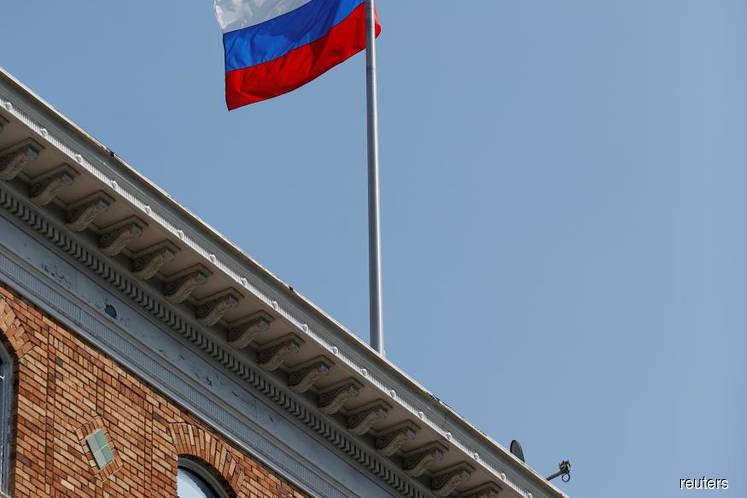 KUALA LUMPUR (Nov 8): Russia is upbeat on enhancing the bilateral economic relationship with Malaysia, as there is huge mutual economic potential to be unlocked between the two nations, particularly in high skilled core industries.
Russia's Deputy Minister of Trade and Industry Alexey Gruzdev said the federation was looking to broaden its cooperation with regards to investment, trade-offs, technology deals and knowledge transfer, particularly in the areas of civil aviation, shipyard building, railways, as well as digital technologies.
"My visit here with 40 prominent Russian companies represented by their respective decision-makers for business to business meetings is to identify the cooperation potentials," he told the media, after officiating the Malaysia-Russia Trade and Business Forum today.
The forum was organised by the Asian Strategy and Leadership Institute (ASLI), supported by the Malaysia-Russia Business Council on behalf of the Russian Export Centre JSC and Russian Ministry of Trade and Industry.
This was following the inaugural meeting of the Joint Russia-Malaysia Commission for Economic, Scientific, Technical and Cultural Cooperation in Moscow in October this year.
Gruzdev said bilateral trade between the two nations was on an increasing trend, recording a growth of 26% to about US$2.7 billion in 2018, and 10% in the first eight months of this year.
"It is developing, but we need to bring in a new quality of growth, and thus we are focusing on the industrial sector. 
"Market access stories are also important, hence we are also meeting with various Malaysian ministries during this trip to address obstacles faced by business people (who want) to have joint projects, and to ensure all procedures could be done in due time," he said.
Gruzdev said his delegation was received by Prime Minister Tun Dr Mahathir Mohamad yesterday, in which he had outlined Russia's desire to promote and change the structure of its trading relations which was not diversified.
Touching on the industries Russia is focusing on, including shipbuilding, he highlighted that the federation was taking serious consideration of Malaysia's strategic location in the ASEAN region, which it sees as having the potential to combine both nations' efforts in building the industry.
With various types of vessels that can be produced here in Malaysia, he said the first stage of focus would be speed boats to ensure shipment connections within Malaysia and also its neighbouring countries.
Russia is also looking at cooperating with more Malaysian small and medium enterprises (SMEs), as they are the economic drivers and quick in decision-making compared with big corporations, Gruzdev said.
"All they need is trade support in terms of business circles, legislation and main institutions for support. We do hope to develop the SMEs in a new trend in cooperation with Malaysia," he noted.
Meanwhile, commenting on the ongoing US-China trade dispute which is impacting the global economy, he said it did not benefit world trade.
"Some even named it as trade war. We do recognise that wars do not bring any improvements in international systems, as it leads to protectionism.
"We are for open competition and open trade. Russia as part Eurasian Union has started making rounds for free trade agreements. Russia does not take benefits from countries in tension. But we need to diversify to explore opportunities," he said.
He said Malaysia is a leading economy in the region with a lot of national priority programmes for development, of which Russia is interested in, not only in developing conventional trade but also has potential in cooperation in high technology to jointly develop and promote joint products for the region. — Bernama