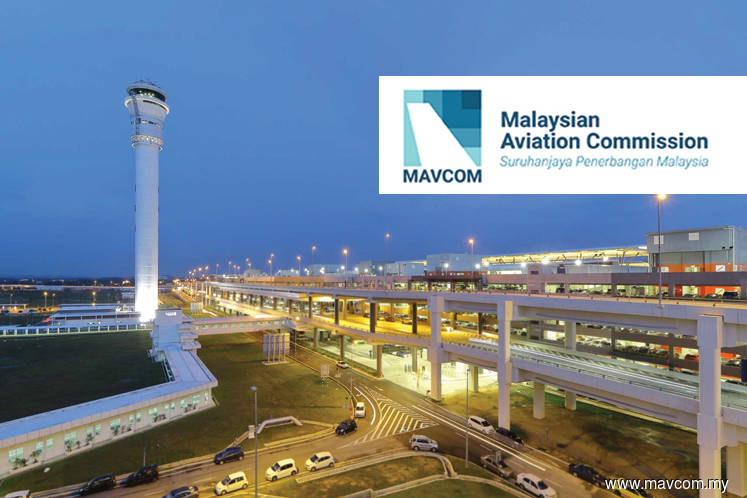 KUALA LUMPUR (Jan 17): The Malaysian Aviation Commission (Mavcom) is committed to ensuring that the aviation industry in East Malaysia serves the economic needs of the two states.
In a statement today, Mavcom said for East Malaysia to grow and become more competitive regionally, measures must be implemented to support its growth.
It said since air connectivity is rapidly becoming an integral contributor to this economic growth, the commission is committed to ensuring that the aviation industry will grow to facilitate trade and tourism development for East Malaysia.
Mavcom said the Rural Air Services (RAS) programme is important for East Malaysia's economic growth, particularly as the programme provides a key service to communities to not only obtain basic necessities, it also empowers small businesses to grow and allows children from these communities to access better education.
RAS is a not-for-profit air service carried out in the interior of East Malaysia where air transport is essential to connect people there with other parts of the country.
Mavcom explained that the Ministry of Transport (MoT) recently announced that it had inked an agreement with MASwings to operate 40 RAS routes in Sabah and Sarawak (for 2019 to 2024) under a new Public Service Obligation (PSO) agreement.
MoT also said six RAS routes (Kota Kinabalu-Sandakan, Kota Kinabalu-Tawau, Kota Kinabalu-Miri, Kuching-Miri, Kuching-Bintulu and Kuching-Sibu) were reclassified as fully commercial routes effective Jan 1, 2019, as the routes no longer fulfil the PSO definition, due to being jointly operated by MASwings and other commercial airlines.
Mavcom said an improved RAS programme would benefit passengers in Sabah and Sarawak and the sector as a whole. The government's recent announcement of the possibility of opening new additional RAS routes — ie Long Pasia in Sabah as well as Kapit, Bukit Mabong, Belaga and Long Silat in Sarawak (pending infrastructure readiness) — reflects the true spirit of RAS.
Besides the possible new routes, MASwings is also required to introduce new routes for several RAS destinations in stages. The RAS services are for Limbang-Kuching, Long Lellang-Bario, Long Seridan-Bario, as well as special cargo services between Miri and Bario, Ba'kelalan, Long Seridan, Long Lellang, Long Akah dan Long Banga (one weekly flight per route).
Mavcom said in line with its mandate, it will continue to ensure RAS is provided to passengers in the most efficient and effective manner as well as to ensure the optimal use of government subsidies for the continued air intra-connectivity of Sabah and Sarawak. To ensure passenger welfare is prioritised, the monitoring system for RAS has been enhanced and will involve passenger feedback.
A passenger satisfaction survey was carried out in 2018, and passengers highlighted areas that require improvement including a reduction in cancellations and delays as well as an increase in flight frequencies. Passengers were also keen to see more attractive discounts and promotions as well as improvements in basic amenities.
RAS is important as air transport plays a crucial role in connecting people in rural areas with other parts of the country. Given the clear importance of RAS, the commission will continue to carefully monitor operations, engage with various local stakeholders and look for further opportunities for the RAS to better serve the communities of Sabah and Sarawak.