This article first appeared in The Edge Financial Daily, on March 26, 2018.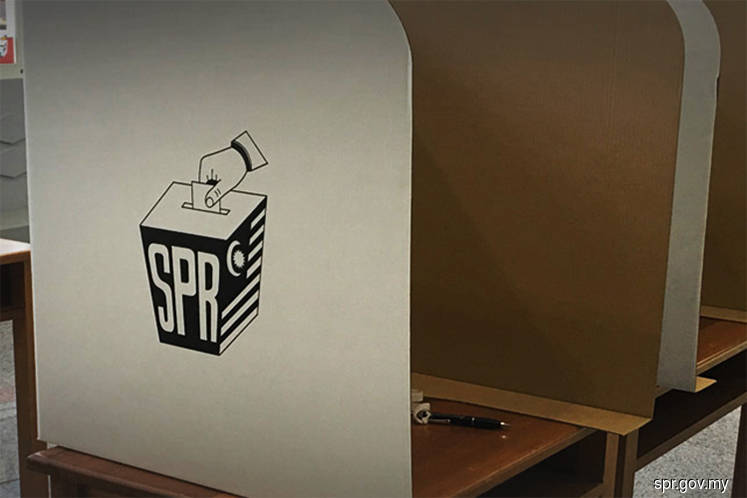 THE big question being asked in the US and globally today is whether Facebook should be blamed for a data breach that allowed Cambridge Analytica (CA) to harvest 50 million user profiles to help the Trump campaign.
With the UK data analytics firm confessing in an exposé by Britain's Channel 4 News that it has also done work elsewhere in the world, including Malaysia, the big question here should be how are big data analytics being used in our upcoming general election?
But first, what did or did not happen in the last general election in May 2013?
Following the expose last Tuesday, Parti Pribumi Bersatu Malaysia (PPBM) deputy chairman of strategy and policy Wan Saiful Wan Jan pounced on the issue, calling on the prime minister to "come clean" on whether Barisan Nasional (BN) had used the data firm's services in the 13th general election (GE13).
The Prime Minister's Office (PMO) has denied any involvement with CA, turning the tables on PPBM instead, saying it was the party's deputy president who had engaged with the firm in GE13 when he was in Umno.
The PPBM deputy president is Datuk Seri Mukhriz Mahathir. He was much credited for BN regaining control of Kedah from PAS in 2013 and was made menteri besar — a post he held until 2016 when he resigned following a "mutiny" by Kedah Umno leaders against him.
The PMO is not alone in making denials.
Mukhriz has denied that he had used CA and called the PMO's statement "misleading" and an "attempt to divert attention from the possible use of illegal campaign tactics as admitted by CA for BN".
The PMO, however, claimed that a representative of SCL Group — the parent company of CA — "confirmed to the government that the CA's advice on GE13 was provided personally to Mukhriz" and that the representative "reported directly to Mukhriz".
The PMO did not name the representative.
The SCL Group Southeast Asia head is Azrin Zizal, who is known to be an Umno member. It cannot be ascertained if he is still a member.
Azrin has been keeping a low profile since the CA operations were exposed by Britain's Channel 4. Until a few days ago that is.
Azrin has now decided to come out in the open and accused Mukhriz of "lying".
He issued a statement: "Mukhriz said CA worked for BN this again is not true". The 2013 election advice for Kedah "was provided to Mukhriz personally". He added that "at no time has CA or its parent SCL Group ever worked for or been paid by BN or any part of the government of Malaysia."
Azrin's statement is in tune with that of the PMO.
Mukhriz is sticking to his earlier statement and has accused Azrin of "clearly lying" and "his claims that BN's win in Kedah and my subsequent appointment as MB was all his doing is absolutely delusional". He, however, admitted that he knew Azrin who had served with him when he was deputy international trade and industry minister.
Mukhriz was also quoted by Malaysiakini as saying that Azrin "should be reminded that it was CA themselves who claimed in their website that they helped Kedah BN. I never admitted to knowing anything about it."
For the record, PPBM president Tan Sri Muhyiddin Yassin, who was deputy prime minister and deputy Umno president at the time of GE13, has also denied that BN had anything to do with CA.
"I was the BN election director then, and we never heard anything about it," he said in an interview with The Edge last week.
Adding to the list of denials, Petronas has come out to deny a claim that it paid over US$2 million (RM7.82 million) to CA on behalf of the federal government to influence voters in swing constituencies in Sarawak and Sabah.
The national oil company issued the denial last Wednesday in response to an article on the Sarawak Report news portal on March 20, which claimed that Petronas was used as a front to channel the money to SCL Group in 2014.
Apart from the SCL Group representative who "opened up" to the PMO, CA itself had also trumpeted its "expertise" for Kedah BN via its website.
But there are a number of doubters who wonder whether CA had actually done work in Kedah.
Among them is Mohd Azizuddin Mohd Sani of Universiti Utara Malaysia, who told The Malaysian Insight he believed the CA's methods of using data and profiles of social media users to craft election messages would not be relevant in a state like Kedah, which is mostly rural.
He was quoted as saying CA's methods would have had more impact on urban voters, and pointed out that the more urban seats in Kedah, such as Alor Setar and Sungai Petani, were won by the opposition. Hence, "I doubt CA was really involved in the election in Kedah".
So, was CA merely boasting?
One thing is for sure: CA has the capability to access personal data and work "wonders" with it.
Like targeted marketing, for example, involving a bombardment of specially crafted messages for different groups of people. For political purposes, this can be used for moulding voters to vote for a particular candidate or party (read: its paymaster).
The firm can send targeted ads based on survey behaviour and online profiles. This includes content which might be fake.
That was how The Straits Times of Singapore described it in reporting on the recent public hearings by the parliamentary Select Committee for Deliberate Online Falsehoods.
Dr Shashi Jayakumar of the Rajaratnam School of International Studies, speaking before the committee, labelled CA as a "hired gun" that now "has a presence in polls-bound Malaysia where it is thought to be hired by people involved in the coming elections".
Putting GE13 aside and whether CA was involved in Kedah or anywhere else in Malaysia, analysts do not see the controversy having a big impact on political parties in GE14, save for providing opportunities for leaders on both sides of the political divide to hit out at each other to gain some political mileage.
So it is GE14 we should be worried about. Will CA or anybody else with its kind of abilities be employed by political parties to sway voters' decisions in their favour?
Who will monitor the situation and ensure that does not take place?
Already, our elections have been accused of not being "fair and clean", what with the disputed voters' roll and redelineation exercise, among other things.
This election will be most closely scrutinised. That's a given.
Is the Election Commission up to dealing with a massive problem created by sophisticated technology in the frightening event that it really comes into play? — The Edge Malaysia
---
With additional reporting by Rash Behari Bhattacharjee and Adam Aziz.
Mohsin Abdullah is a contributing editor. He has covered politics for over four decades.