This article first appeared in The Edge Malaysia Weekly, on March 19, 2018 - March 25, 2018.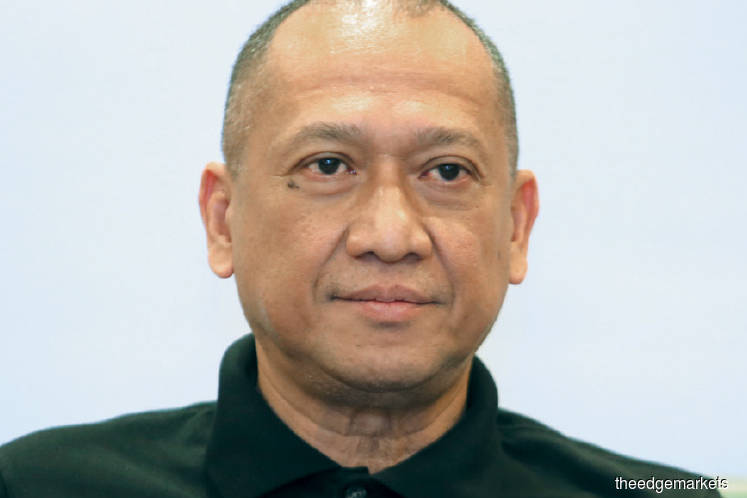 THE vicious attack by some Umno leaders that started late last month on Malaysia's richest man, Robert Kuok — which descended into name-calling in a matter of days — appears to have fizzled out as quickly and suddenly as it came.
With the dust settling — at least for now — Malaysians are left wondering what the hoo-ha was all about. Many believe it stemmed from Kuok's implicit criticism in his memoir, released late last year, of the affirmative action policy to help Malays and other bumiputeras in terms of education and economic growth.
Against that backdrop, and with the 14th general election (GE14) to be called anytime before August, blogger Raja Petra Kamaruddin lit the fire with three posts alleging Kuok was funding DAP in a bid to topple the Barisan Nasional government. Kuok has denied the allegations and reserved his rights to take legal action against the blogger.
"The allegations against Kuok are interesting, because most Malay voters probably didn't even realise about his book and what was said in it," said Merdeka Center executive director Ibrahim Suffian.
Retired minister Tan Sri Rafidah Aziz was nothing if not scathing in a recent Facebook post, when she mentioned the attacks on Kuok.
"Yes, [GE14] is round the corner ... but it does not give licence to anyone to practise filthy gutter politics ... to raise issues that divide our multiracial Malaysian society ... to demean and character-assassinate individuals at random ... using them as 'political capital'. As in the case of Robert Kuok, whom I know personally since the early 1980s, a person with whom I often discussed integrity and honesty and ethics, I never saw him in any light other than as a person whose principles and values the young generation should try to emulate," she said.
Rafidah also saw it as an attempt to divert attention from the spate of international news focusing on the investigations in several countries in relation to the billions of ringgit that had allegedly been looted from the government's strategic development company, 1Malaysia Development Bhd.
"Please, this nation is already mired in enough muck arising from the many horrors of the kleptocracy issue. There is no need to divert attention from them through disgusting and destructive distraction," Rafidah's post read.
Nazri versus MCA and Gerakan
While shoring up Malay votes may be why some Umno leaders took part in the attack, it doesn't explain why MCA chose to stand toe to toe in the issue with Umno, especially supreme council member and Tourism and Culture Minister Datuk Seri Mohamed Nazri Aziz, who called Kuok a "coward".
Isn't that the opposite of a united front that BN should present ahead of GE14? Or is Nazri's broadside against not just MCA but Gerakan an indication of the two parties' standing in BN after they were routed in GE13? MCA's parliamentary seat contribution halved to seven seats in GE13 from 15 in GE12. Gerakan was further diminished when its parliamentary seats fell to just one from two.
"MCA is struggling to regain lost ground in the Chinese community. Yes, Nazri's remarks certainly would do them a great disservice," said a retired top MCA politician. "But what choice does MCA have? MCA has got to be seen as dare to speak up. But it won't regain them any Chinese support — you want to regain people's respect, faith, trust — it can't be done through just a single incident."
Regardless, to MCA's No 2, Datuk Seri Wee Ka Siong, who was among the three MCA ministers who went at it with Nazri, it's the principle of the matter.
"It's an unjust allegation that they can't prove, can't substantiate. The MCMC's (Malaysian Communications and Multimedia Commission) directive basically stopped the whole thing and that's good, because we know the blogger and we can't just jump the gun. The issue is purely speculative and based on the wild imagination of one person. Even the PM has clarified and given due recognition to Kuok's achievements," said Wee. "As a party, we will still say what we are duty-bound to say."
But in the eyes of DAP veteran leader Lim Kit Siang, the debacle showed that the entire MCA, "with three cabinet ministers and claiming to be the world's third largest ethnic Chinese political party with over one million members, cannot even handle Nazri".
"How [then] are they to cope with the extremists in Umno or more senior Umno leaders?" Lim asked in a statement.
Interestingly, the retired MCA politician also said Nazri would not be so brazen if his attacks on Kuok weren't sanctioned. "It would be strange if Nazri chose to do it just based on his own impulse."
Lim noted in another statement: "The question is, why the prime minister had allowed the whole ugly episode to drag out for four days, with Umno ministers like Datuk Seri Azalina Othman, Datuk Seri Tengku Adnan Tengku Mansor and Datuk Seri Mohamed Nazri Aziz, and Deputy Minister Datuk Tajuddin Abdul Rahman stoking the fires of lies, fake news and false information."
The attacks on Kuok began to cool after the Prime Minister's Office issued a statement on Feb 27, saying the tycoon is a Malaysian success story and an inspiration for entrepreneurs. Just a few days earlier, Prime Minister Datuk Seri Najib Razak had said the government was the one that gave Kuok the key to become the "Sugar King".
Following the statement, the MCMC issued a directive ordering Raja Petra to remove all three offending articles he posted about Kuok, saying it contravened
Section 233 of the MCMC Act 1998, which deals with the "improper use of network facilities or network service, etc".
Racial card still 'potent' tool
But no matter how brief the attacks on Kuok had been, some quarters claim the damage is already done — with Kuok now painted as "the perfect bogeyman" for the Malays, especially the rural and conservative factions.
Why? "Here is this superbly wealthy Chinese businessman who benefited from the government's policy and assistance via the monopolies he enjoyed from the concessions he obtained, being openly disdainful of the New Economic Policy," one observer said.
"This may sow hatred among the hearts and minds of the rural and conservative Malays, that any form of Chinese leadership — they are saying a win for PH (Pakatan Harapan) is a win for a DAP-led coalition — will cause more Chinese to show their 'true colours' of being an ungrateful bunch, and the Malays will be stepped down and walked over by the Chinese."
Merdeka Center's Ibrahim doesn't think the argument holds water — at least not at this point. "The narrative has been played out many times before and I think the impact from this present episode is limited."
To Parti Keadilan Rakyat vice-president Rafizi Ramli, the attack on Kuok has backfired on BN. "It hasn't gained them any [additional] Malay support and it further alienated the Chinese," he said.
However, as far as mobilising Malay support, painting the DAP as a bogeyman still has some traction, Ibrahim said. "Influencing voters along nativist appeals like race and religion will still be a potent tool in the election. Our research shows that even if voters are upset over things like the economy or corruption, many still place maintaining communal interest as paramount," he said.
Rafizi has said that Johor — the birthplace of Umno — will fall for the first time into the hands of the opposition in the event of a three-cornered fight, albeit with a marginal 29 seats for PH and 27 for BN, with none for PAS. "It can [still] go either way," he said.
It remains to be seen whether the Kuok episode will be a factor to watch for in GE14. Incidentally, the tycoon, now based in Hong Kong, also hails from Johor.
Save by subscribing to us for your print and/or digital copy.
P/S: The Edge is also available on Apple's AppStore and Androids' Google Play.