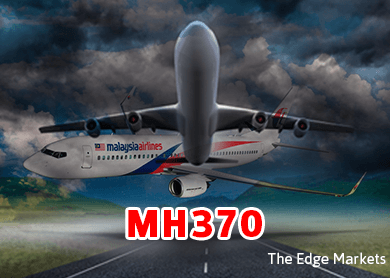 KUALA LUMPUR (Mar 20): No flotsam has emerged from missing Malaysia Airlines (MAS) flight MH370 despite a clear-up operation that has turned up 80,000 pieces of debris, fuelling suspicions that authorities are looking in the wrong place.
A report by the International Business Times said that a group of 27 rubbish collectors had scoured a 60-mile stretch of ocean over eight days as part of an annual clear-up event, covering waters from Low Rocky Point in New Zealand to Port Davey off the coast of Tasmania.
The group was reported to have found objects such as ropes and floats from as far off as Madagascar and South Africa, but so far no debris from MH370 has emerged.
"We found a roll of tape from Madagascar that's from a vanilla bean manufacturer," expedition leader Matt Dell was quoted as saying.
"We found a bit of stuff from Africa washing around. We found a drift card from Durban (South Africa) that's like a fish tag – oh, and a set of dolls' plastic shoes."
However, the lack of remains has cast doubt on the official search for MH370, the largest and most extensive in aviation history.
The aircraft disappeared from radar on March 8, 2014, en route from Kuala Lumpur to Beijing.
Earlier this month, authorities expressed hope that an unwrapped towelette that washed up on a western Australia beach last July would provide clues to the whereabouts of the missing plane.
The towelette which was sealed in a packet bearing the MAS logo was shipped to Canberra for further testing.
The Joint Agency Coordination Centre said it was unlikely the towelette would be conclusively linked to MH370, but experts reportedly said it would be possible for the small package to travel long distances without being damaged.
The official search for MH370 has focused on the southern Indian Ocean along a rugged 60,000 sq km patch of sea floor some 1,600km from Perth.
Investigators believe the plane, carrying 227 passengers and 12 crew members, was flown thousands of kilometres off course before eventually crashing into the ocean off Australia.