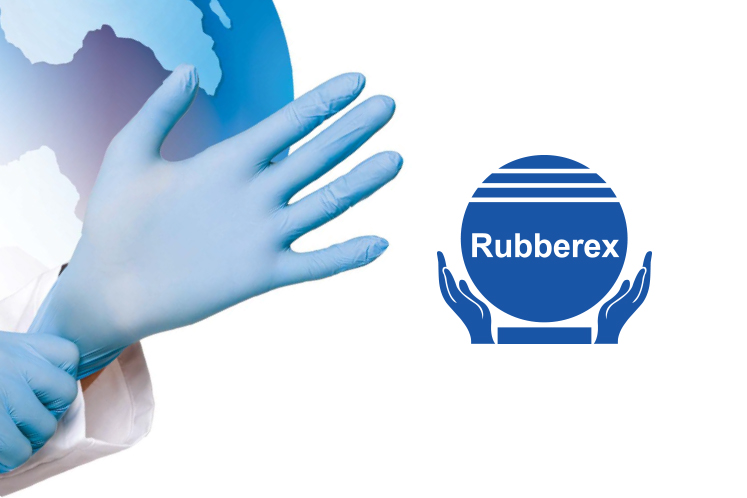 KUALA LUMPUR (Aug 27): Yet another glove maker, Rubberex Corp (M) Bhd, posted an all-time-high quarterly net profit of RM22.96 million or earnings per share of 8.96 sen for its second quarter ended June 30, 2020 (2QFY20) which spanned the height of the Covid-19 pandemic.
To add on to the good news, the glove maker announced a two-for-one bonus issue entailing the issuance of 554.85 million new shares, which will swell its issued share capital to 832.28 million, although the entitlement date has not been set yet.
Net profit for the quarter under review ballooned almost 10 times from the RM2.4 million net profit or 0.95 sen posted in 2QFY19, as the Covid-19 pandemic boosted demand for the company's products, according to a filing.
The small-cap glove maker added that a better product mix, improved efficiencies achieved through higher capacity utilisation, favourable exchange rates as well as higher glove average selling prices particularly from the nitrile disposable glove division contributed to the stellar financial performance.
Quarterly revenue grew 58.34% to RM88.1 million versus the corresponding quarter last year at RM55.64 million.
In comparison with the preceding quarter, net profit grew 147.95% from RM9.26 million or 3.67 sen as the pandemic spurred heightened demand and an unprecedented increase in sales, Rubberex said.
For the half year ended June 30, 2020, cumulative net profit spiked 639.74% to RM32.22 million from RM4.36 million last year, while revenue rose 45.65% to RM154.53 million from RM106.1 million.
Looking ahead, the glove maker expects its favourable performance to continue for the rest of the year as order books for the existing nitrile disposable glove lines have already been filled up to the first half of next year.
Rubberex said its attention remains on its nitrile disposable glove division, which is currently operating at full capacity.
"The group's next capacity expansion, which is expected to commence later this year, should also contribute to the group's earnings in the fourth quarter of 2020 onwards," it said.
At the midday break, Rubberex shares were down 3.48% or 20 sen to RM5.55, valuing the company at RM1.59 billion with around 3.91 million shares changing hands.
Year-to-date, the counter has surged over 10 times from 54 sen.
The stock is curently eighth on Bursa's list of top losers.
Read also:
How much profit do glove makers need to sustain rally?
Edited by Lam Jian Wyn